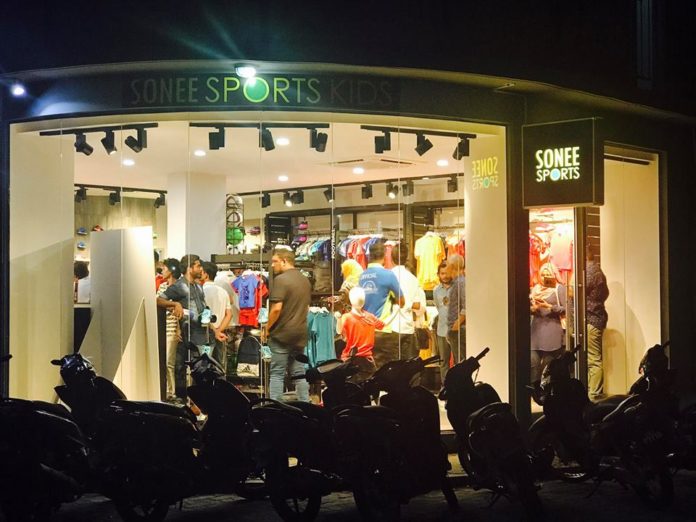 Get a sneak peek as Sonee Sports introduces its newest store, Sonee Sports Kids. The store opened on 11th September at 8:00 PM.
Sonee Sports identifies kid's talented performances in sports and the importance for these developing kids to excel and be fit, so Sonee Sports brings the most trustworthy brands to a store. These include football, running, training and basketball apparels and footwear from international brands like Adidas and Nike. The store also has surf and swimming products from Arena, Roxy, Quiksilver and Rip Curl.
In addition to this Sonee Sports Kids accommodates stylish casual wear products from brands like Quiksilver, Roxy, Rip Curl and Billabong. These include t shirts, shirts, shorts and even casual foot wear.
The store is located at Lonuziyaaaraiy Magu, near Jamaluddin School. Opening hours of the store will be from 0900Hrs -2200Hrs on Sundays to Thursdays and on Fridays from 1400Hrs to 2200Hrs.