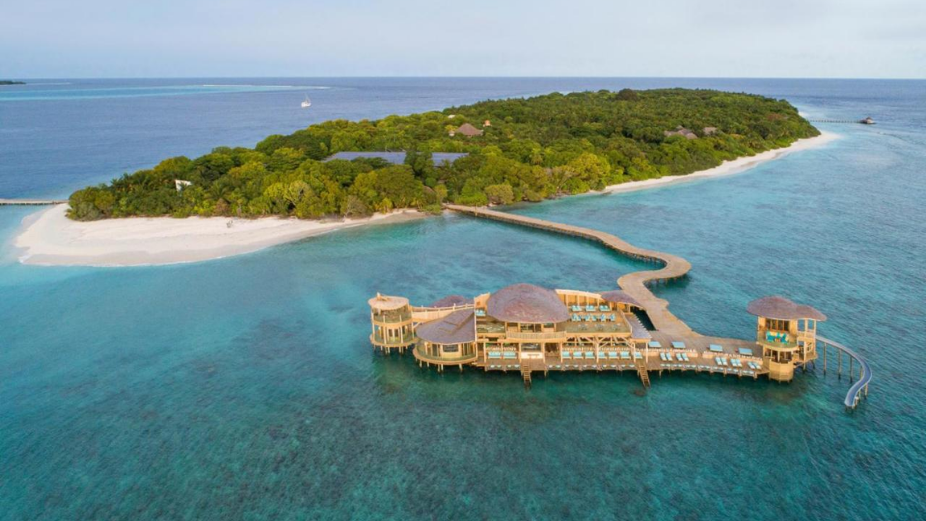 Soneva Fushi was just named as one of the Best Hotels and Resorts in Asia on Condé Nast Traveller's Prestigious Gold List 2022.
Condé Nast Traveller 2022 Gold List highlights their editors' all-time favourite hotels around the world that exemplify the gold standard of service and hospitality. The Gold List is one of four major hotel lists that Condé Nast Traveller assembles every year.
Soneva Fushi was also named the Best Hotel in the Maldives 2022 in this Gold List.
Hidden among dense foliage within the Baa Atoll UNESCO Biosphere Reserve, Soneva Fushi inspires the imagination. The award-winning resort truly defines the essence of barefoot luxury. Soneva Fushi is regarded as the first luxury resort in the Maldives, setting the trend for luxury holidays in the nation with 63 luxury beachfront villas and eight Water Retreats, ranging in size from one to nine bedrooms. It was the first Robinson Crusoe castaway-styled resort in the Maldives and offered the island nation's first spa, the first pool villas, the first wine cellar, outdoor cinema, observatory, chocolate room and ice cream parlour, hot glass studio, organic gardens, and waterslides.
Guests can embark on unforgettable culinary journeys while at Soneva Fushi through authentic culinary experiences from Soneva's world-leading chefs. From Fresh in the Garden by Sobah, high above the fragrant organic gardens, to the overwater spectacle that is Out of the Blue, everyone's tastes are catered to. Soneva Fushi also recently introduced an exhilarating new culinary concept: Flying Sauces. The first-of-its-kind dining destination is set to become a true bucket list experience for gastronomes and thrill-seekers alike, combining the adrenaline-fuelled excitement of a zip line with an exquisite gourmet menu.
Soneva Fushi also offers a unique selection of memorable, fun and once-in-a-lifetime experiences to last a life time. Whether it is exploring the cosmos in the Observatory, dolphin watching as the sun sets, learning the art of glassblowing, and discovering local Maldivian culture on nearby islands or even simply spending the night alone under the stars on a private sandbank in a Bedouin-inspired tent, Soneva Fushi has got it covered.