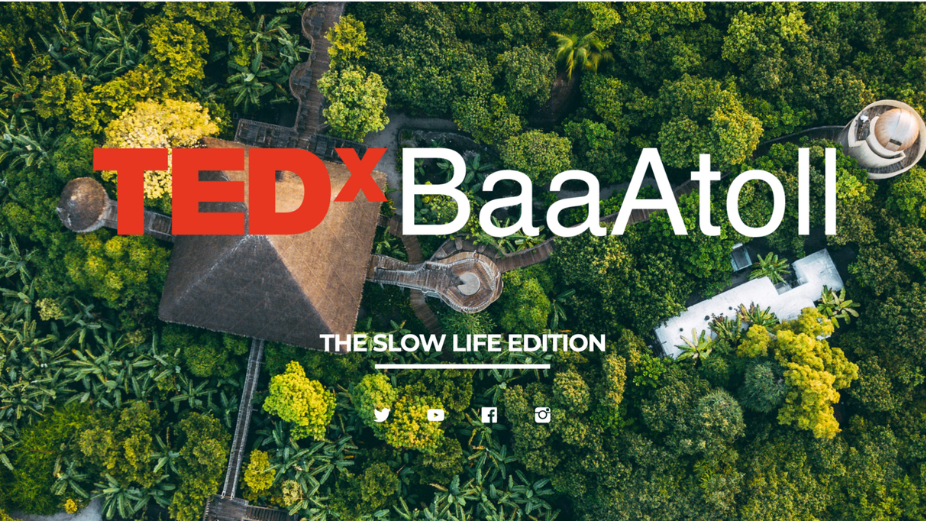 The independently organised event, licensed by TED, will feature local voices under the theme of 'Slow Life', focusing on the ways we can find a deeper purpose beyond the superficial. The event is to be carried out on 19th March, in Soneva Fushi.
TEDxBaaAtoll is about learning and inspiring each other. Where local and international speakers will celebrate culture, art, discourse, wellness and the environment – those diverse elements which are all part of the Slow Life.
The lineup brings together community innovators and business leaders, each with their own unique stories on how we can find a deeper purpose beyond the superficial.
Speakers of the event include;
Sonu Shivdasani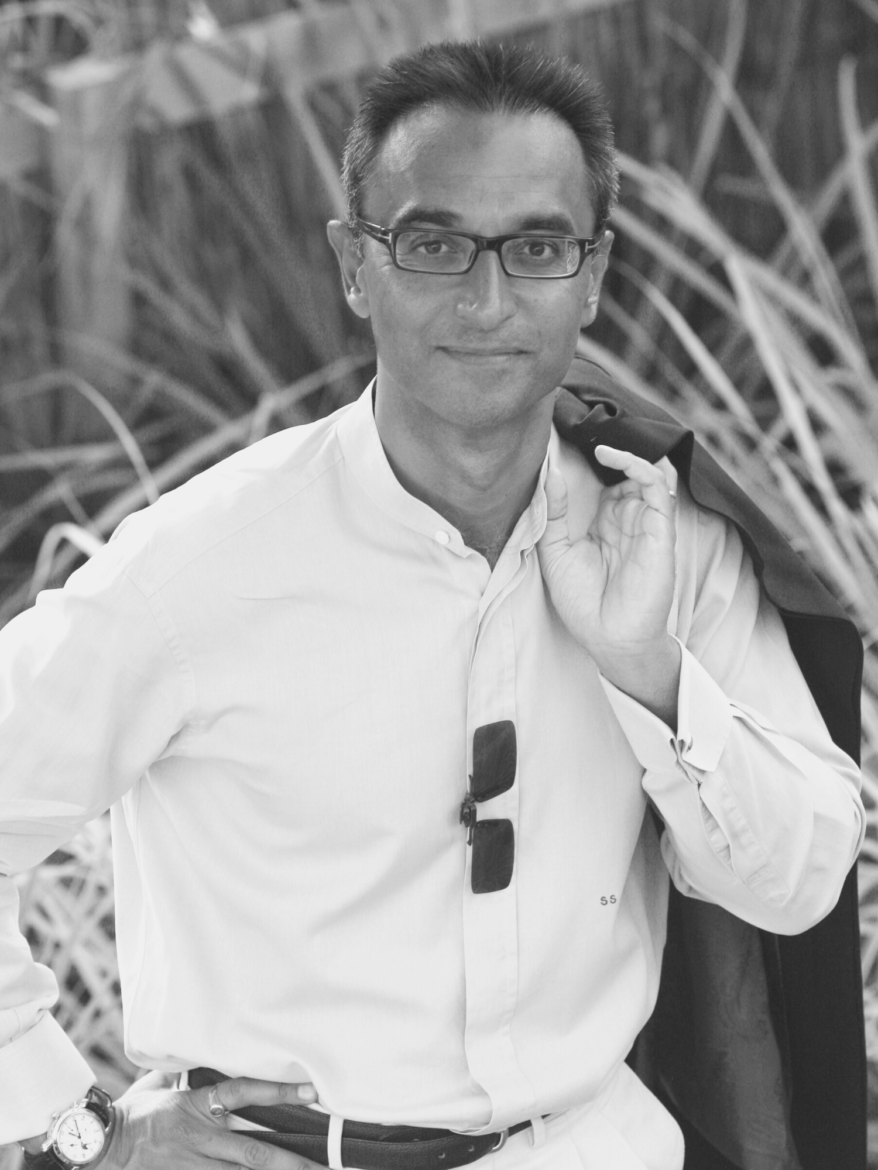 Sonu will be speaking on why companies should have a clear purpose beyond simply enriching shareholders.
Sonu guards and nurtures his company's culture by emphasising the beliefs, values and language that drive behaviour within the organisation. Sonu believes strongly that companies must play their part in addressing the problems of the 21st century. This is possible through small changes that do not affect a company's profitability – in fact, these changes can positively impact a brand's image while raising considerable capital for good causes.
Throughout his career, Sonu has championed greater environmental accountability within in the hospitality sector and beyond. In 2008, he hosted the first SLOWLIFE Symposium, bringing together some of the world's most renowned environmentalists to problem-solve the greatest environmental challenges. In 2016, he hosted a meeting between the CEOs of the world's largest fishing companies to agree common targets and set standards for ocean stewardship. In 2019, Sonu and his team convened the island council presidents of three local Maldivian communities in the Baa Atoll, and senior government officials to launch Namoona Baa, reimagining waste management in the Maldives. Since the launch of the project, the model has been adopted across the entire atoll and the Maldives' Government has announced its strategy to phase out single-use plastics by 2023. While his work as a hospitality and sustainability pioneer keeps Sonu quite busy, he also enjoys reading, art, architecture, travelling, wellness and island living in general.
Yala Shameem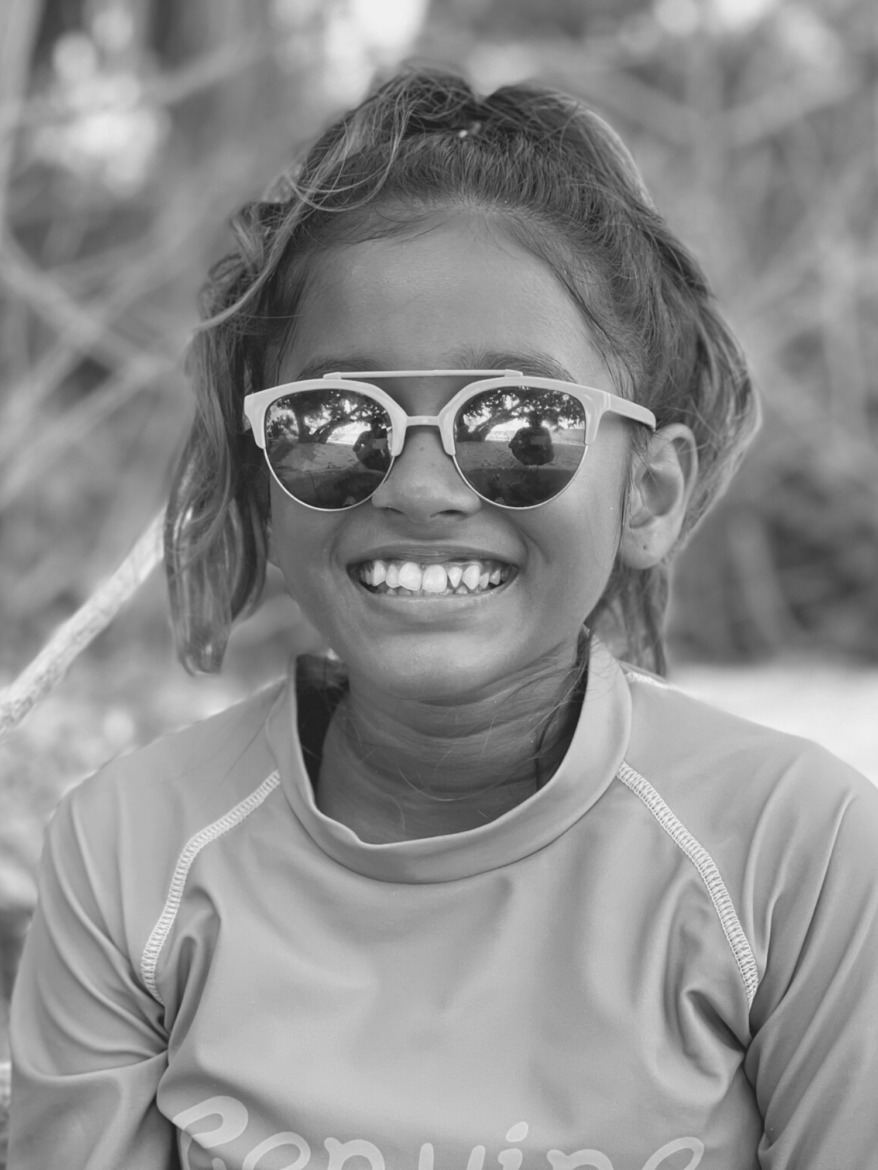 Yala will be speaking on the theme "The Future of School". Environmental and conservation education is a vital part of any school's curriculum. Yala will talk about how by implementing a different system and learning processes that relate directly to everyday life,we educate our youth to become the future leaders that address the urgent challenges of pollution and climate change.
At just 13 years of age, she is a dedicated advocate for environmental conservation and the phasing out of single-use plastics. Yala believes that every choice matters and strives to stop pollution and lead a zero waste lifestyle.
Carissa Nimah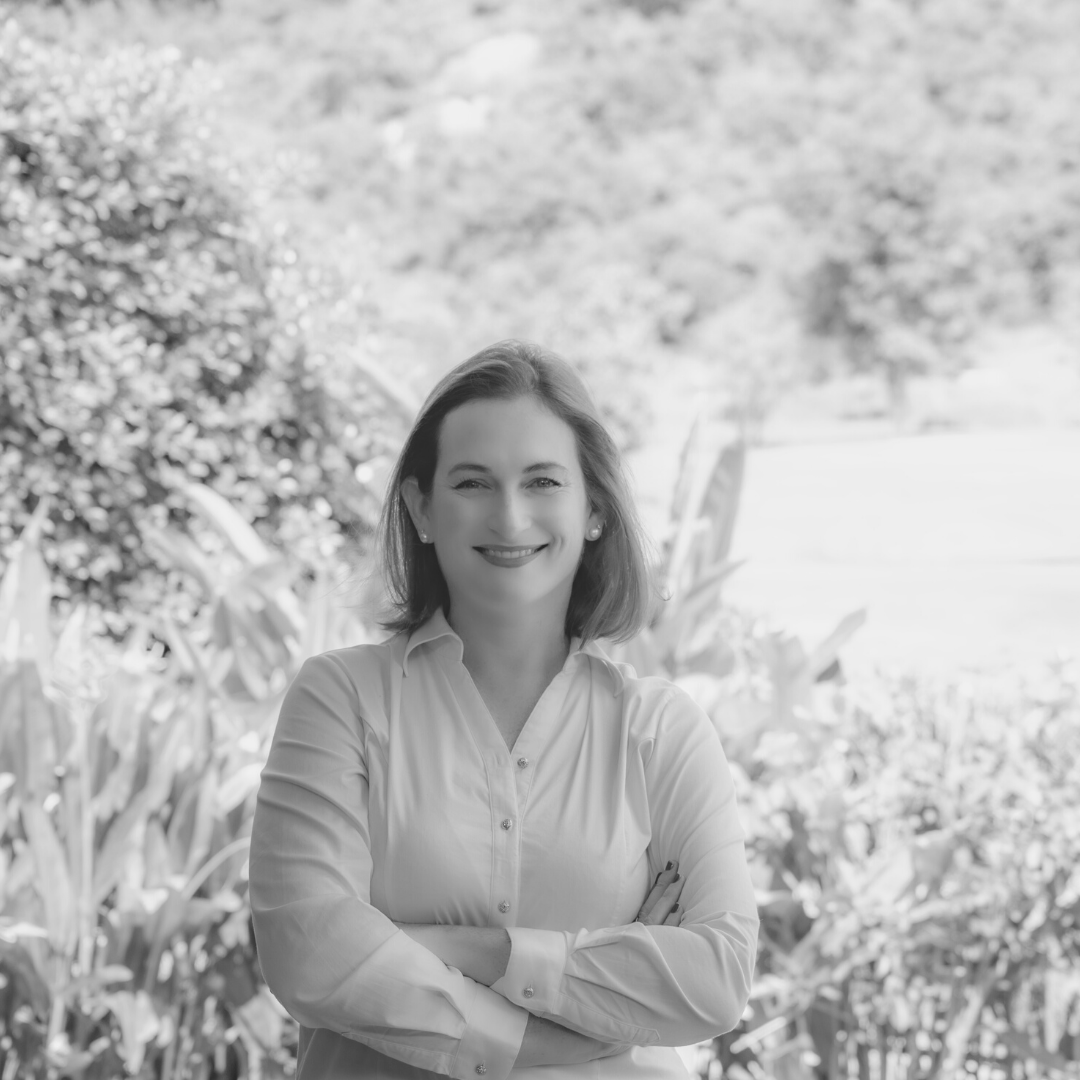 Carissa will be speaking on why a job title matters. She will be speaking on what would happen if everyone had a job title that motivated and inspired them to become the most creative and purpose-driven version of themselves and more on the theme.
Originally a journalist before moving into PR and marketing, Carissa has worked for some of the world's top luxury brands, and is personally motivated by creativity, purpose and ethical business. She holds a Masters of Marketing degree, as well as two undergraduate degrees in Politics and Journalism from Australian universities. She is now studying law part-time. Carissa lives in Hua Hin with her husband and daughter, and has previously lived and worked in Australia, Ireland, South Africa, the United Arab Emirates and Thailand. She has a German Shephard and English Cocker spaniel, as well as a feral cat. She is an aspiring kite surfer, yogi and vegan chef. Carissa is currently Guardian of the Brand (Chief Commercial Officer) of a world-renowned brand of luxury resorts, where she oversees sales, marketing and reservations teams globally.
Hussain 'Sendi' Rasheed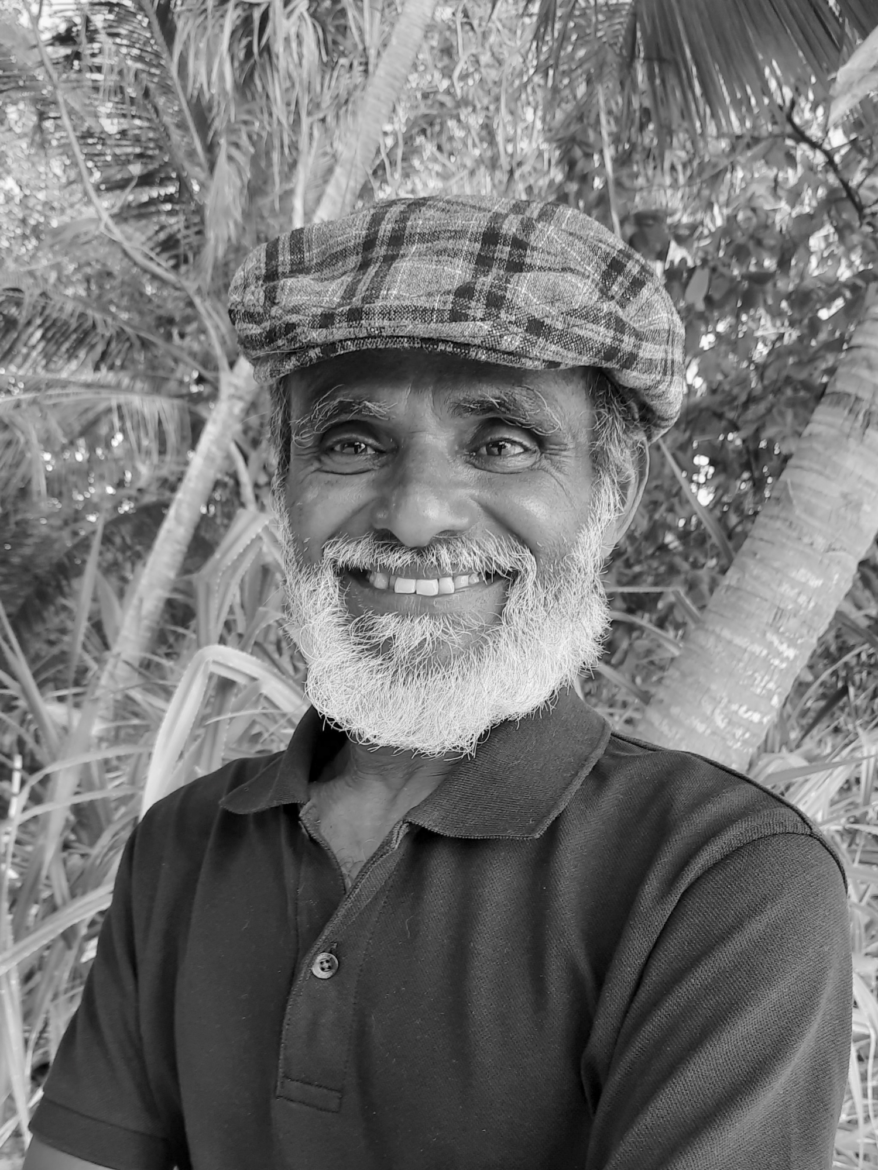 He will be speaking about "Why Seaweed is not a Weed​". On the theme, he will be speaking avout seaweed that is usually abandoned in the Maldives.
Hussain 'Sendi' Rasheed has contributed over 30 years of his life to the Maldives' diving industry. Not only was he the region's first ever PADI-certified Course Director, he also pioneered many of the country's diving standards, was the first to launch a locally-owned dive centre in a resort, and developed the marine faculty at Villa College. As well as being an entrepreneur and mentor to others who have followed in his footsteps, Sendi is also a passionate explorer and environmentalist, who has helped raise awareness about marine ecosystems and biodiversity. For his services to the diving industry, Sendi has been awarded with the prestigious President's Award and the Maldives Tourism Award, as well as being honoured in the international Scuba Diving Hall of Fame. He attributes his motivation to his father, who introduced him to the wonders of the underwater world at a young age. After three decades of service, Sendi has now settled on Fulhadhoo in the Baa Atoll, with his wife of 36 years and his children. He considers his two grandchildren, born during the Covid pandemic to his son and his daughter, as his pride and joy and the best prize he could ever hope to receive. Sendi's goal is to live a happy and healthy life, researching the benefits of using the ocean's resources sustainably through his farming.
Bruce Bromley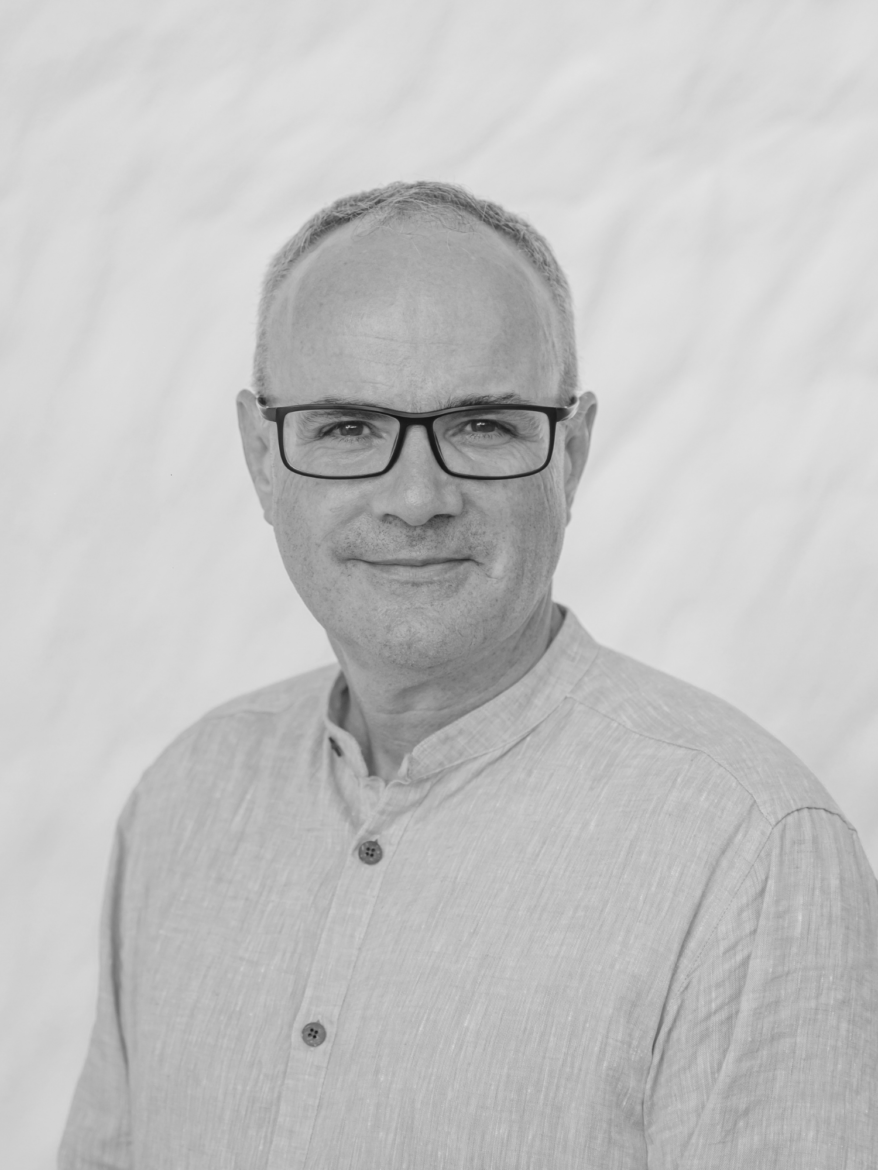 Bruce will be speaking on why every CFO should also be the Chief Sustainability Officer. Bruce is the Chief Financial Officer and Deputy CEO of an award-winning luxury hospitality company. Somewhat uniquely, Bruce shares the responsibility for both finance and sustainability in the company, merging the two key pillars of sustainable corporate development. With a background in numbers, Bruce's career has taken him from strategy consulting, to investment banking and hedge fund management in the City of London, and eventually into hospitality. Bruce's keen interest and application of the principles of impact investing are evident in both his day job, as well as his role as a Trustee for the Soneva Foundation, a not-for-profit foundation focused on mitigating the impacts of climate charge. Bruce holds a degree in econometrics from the University of Kwazulu Natal, South Africa, a Masters in Hospitality Management from Cornell, and a Cert-BA from the Chartered Institute of Management Accountants.
Akib Jahir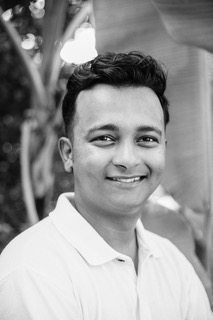 Akib will be speaking on "Zero Mosquito, Zero Fogging". He will be speaking on if there is a better solution rather than fogging to get rid of mosquitos. Exploring if there was a way we can tackle the harmful diseases that mosquitoes carry while fostering the essential biological diversity of our planet.
Akib is a passionate entomologist, avid mosquito hunter and Manchester United enthusiast. Based in the Maldives, Akib's work is pioneering the way towards an integrated method sustainable mosquito management. He is passionate about eliminating mosquito-borne diseases, the impact this can have on the public health sector, and fostering environmental balance on our beautiful planet. Akib holds both a Bachelors degree in Zoology and a Masters in Entomology from the Aligarh Muslim University in India. Additionally, he holds a second Masters in Integrated Pest Management and Crop Protection from Harper Adams's University in the United Kingdom, where he given the British Crop Production Council's Best Student Award for his research with Black Vine Weevils. 
Shaziya 'Saazu' Saeed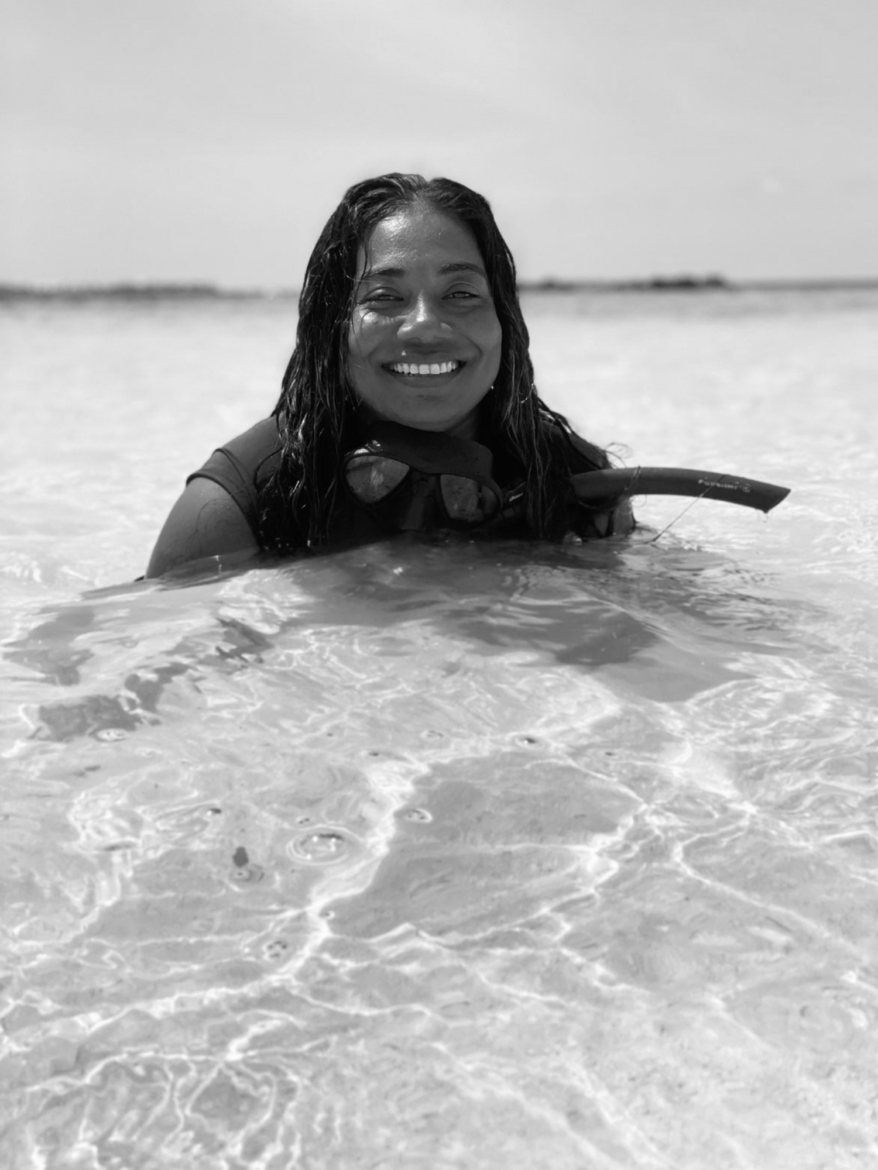 Saazu will be speaking on "Nothing else matters but the ocean".
Ocean sports and recreational activities can have a profound effect on healing, from our overall wellbeing to mental health and dealing with stress. She wil be speaking on how a more safe ocean spaces and being connected to nature heal our societies, even down to decreasing issues such as substance abuse.
Former Vice President of both the Maldives Surfing Association and the Diving Association of the Maldives, Shaziya 'Saazu' Saeed is a professional diver and surfer, as well as a passionate advocate for ocean conservation and women in surfing. In 2001, she competed in the men's division of the Maldives' National Bodyboarding Competition as the only female participant. She went on to work as a dive master and surf instructor at resorts and surf schools across the archipelago, setting up her own resort watersports company with her partner, following the birth of her daughter in 2014. Over the last two decades, Saazu's activism has seen her collaborate with numerous regional environmental NGOs, as well as being Founder and Vice Chairperson of Save Our Waves, an NGO dedicated to protecting the Maldives' surf breaks, and Co-Founder of Raalhu Edhuru, a movement to teach children the basics of surfing.
More recently, Saazu became a member of the Vision Council for the World Surfing Reserves, and in 2022, launched AlohaBeachClub, a community-based project that provides a safe and fun environment through the ocean.
Dont miss out on this lineup of talented speakers from different areas. Registrations can be made via this link.