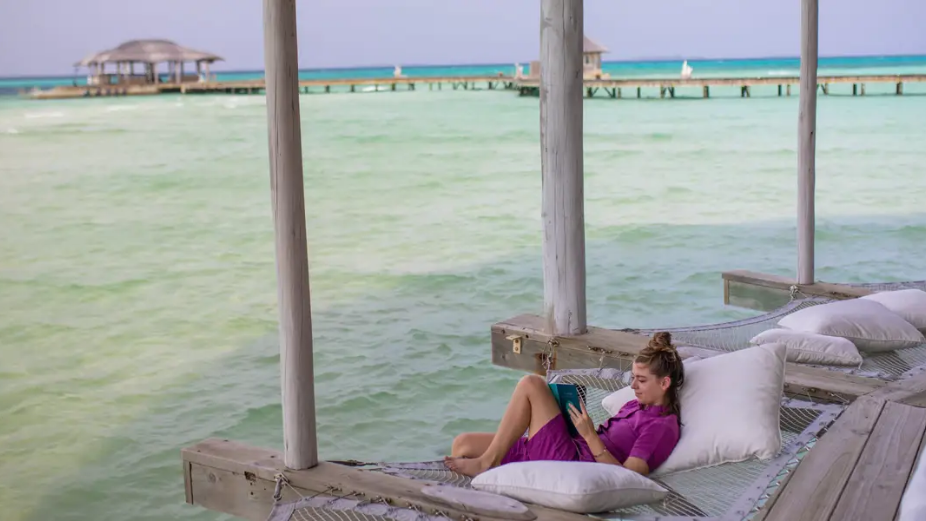 Soneva Jani is looking for its next Barefoot Bookseller, a once-in-a-lifetime opportunity for Maldivian candidates. The famous 'Barefoot Bookseller' position has received huge international media attention as one of the world's most desirable jobs. This time, the job opportunity is available for Maldivians.
Soneva Jani says the successful candidate will have a good knowledge of classic and contemporary international literature, as well as the Maldives' rich story-telling heritage. Based at the resort, the job entails sharing a love for reading among the guests.
According to the resort, "No day is ever quite the same: the role includes managing our Barefoot Bookshop and curating our library, creating content for our Barefoot Bookseller Blog and Instagram page, and providing unforgettable reading experiences to our guests, from hosting writing workshops or personal reading consultations."
Soneva Jani says it is looking for a "team player with the ability to engage guests of all ages, with excellent spoken and written English and a strong understanding of the latest literary trends." Previous experience in bookselling or publishing, and of writing engaging blog posts or newsletters is desirable.
Those interested should email careers-maldives@soneva.com to find out more.