Soneva Namoona, in partnership with the Maldives Swimming and Life Saving Skills Training School, recently conducted the "Leaders of the Ocean" camp, a ten-day training programme on B. Kihaadhoo.
This initiative aimed to provide comprehensive training for swimming instructors and empower individuals to become responsible stewards of the ocean.
A total of 18 participants from 11 different islands, including Noonu (Holhudhoo, Magoodhoo, Maafaru, Kudafari), Baa (Kendhoo, Kamadhoo, Kudarikilu, Kihaadhoo, Dharavandhoo, and Maalhos), and Haa Dhaalu (Makunudhoo), took part in the camp.
Notably, the camp offered attendees the opportunity to obtain a National Level 2 Swimming and Water Aerobics Instructor License.
The curriculum of the Leaders of the Ocean Camp was designed to blend experiential learning with a strong emphasis on leadership development. Participants engaged in a diverse range of activities, encompassing leadership workshops, education on zero waste practices, survival skills training, fire safety awareness, water aerobics, and program development.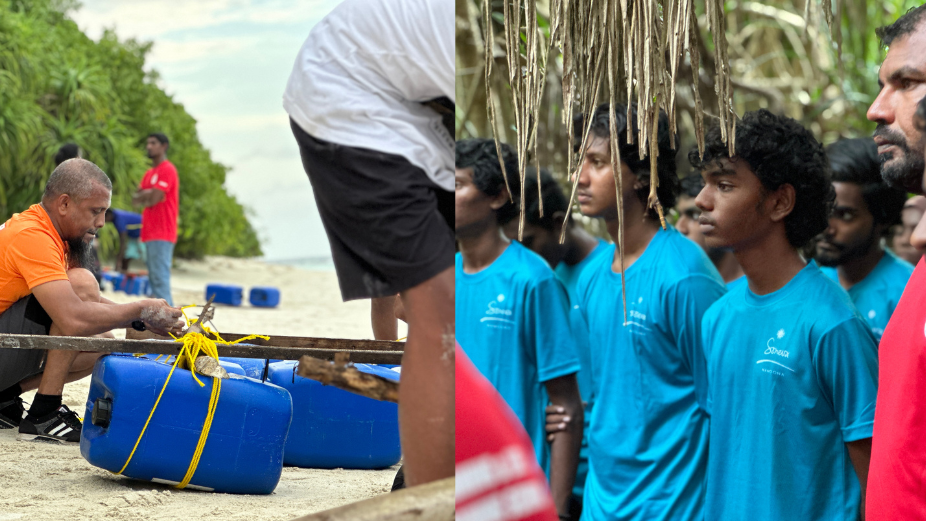 During the camp, participants had the chance to complete the requisite examinations for the Swimming and Water Aerobics license. To attain their certification, they will need to accumulate 45 hours of practical experience upon returning to their respective islands.
The Leaders of the Ocean Camp represents the latest endeavour led by Soneva Namoona in local islands, with a specific focus on enhancing technical skills and instilling a sense of ocean stewardship in young individuals.
Over the past two years, this program has facilitated the improvement of water confidence for 700 young people, thanks to the training of 22 Swimming and Water Rescue Instructors.
Commenting on the programme's impact, Azhoora Ahmed, Soneva Namoona INSPIRE Manager, expressed, "We are immensely proud to witness the personal growth of all the participants of the Leaders of the Ocean Camp. We believe that the knowledge and values imparted during this camp will contribute to a greener and more sustainable future for our island communities."