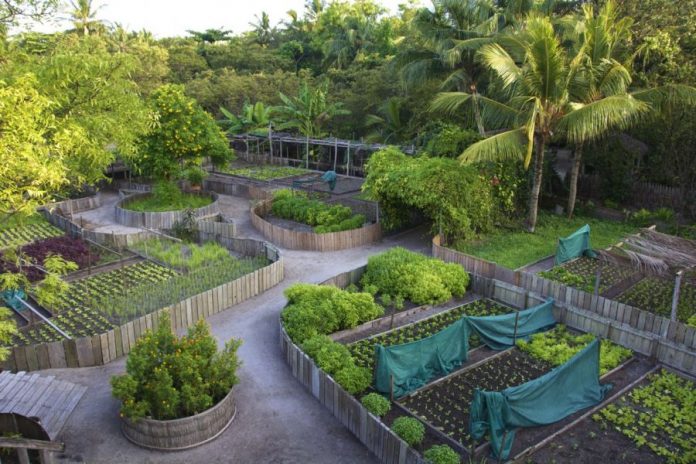 Soneva has launched an online course, Tropical Organic Gardening, aimed at teaching people how to grow food in a tropical country like Maldives. The course is a perfect beginner's guide on how to grow food, whether it is on a small balcony in Male', in a back garden, or on a bigger sized plot of land.
The 10 episodes in Tropical Organic Gardening, filmed at Soneva Fushi in Baa Atoll, cover topics from preparing a growing space, planting, maintenance and harvesting, with additional episodes focused on enhancing the quality of vegetables.
The tutorial seeks to help anyone, who may be self-isolating because of the coronavirus, grow nutritious vegetables at home, while also learning to make compost. Each of the videos is hosted by Justin Robertshaw, Soneva's Waste-to-Wealth Manager.
The tutorials are part of the Soneva Namoona project, which is a partnership between Soneva, the islands of Maalhos, Kihaadhoo and, Dharavandhoo, and Commons Seas (an international NGO).
The course was released on Soneva Namoona social media platforms on 05 July. Viewers will be able to send in questions directly to the gardening team at Soneva Fushi via Facebook and Instagram.
All the methods and techniques covered in the episodes draw from the expertise of Soneva's Hosts (employees) and existing practices from the organic gardens at Soneva Fushi. The topics covered in the 10 videos are:
1. Introduction
2. Preparing a raised bed
3. Potting
4. Seeds and planting
5. Companion planting
6. Regular care and maintenance
7. Harvesting
8. Pest control
9. Composting
10. Worm farms
"Growing your own food is the best way to ensure you're eating the most organic, freshest and nutritious food – it's also fun and a good way to relax, slow down and connect with nature," said Justin Robertshaw, Soneva Fushi's Waste-to-Wealth Manager. "That makes it healthy, both inside and out. With the COVID-19 pandemic, taking better care of your health has become even more of a priority for many people."
"At Soneva we have developed tried and tested permaculture techniques for growing in a tropical climate that we want to share with our local communities," he added. "These techniques will also help beginner gardeners all around the world, whether you have access to a garden space or a simple balcony."
"I hope this timely online tutorial results in more healthy, nutritious food being grown locally in the Maldives,"said Sonu Shivdasani, Soneva's CEO and Co-Founder. "The Soneva Namoona partnership aims to help island communities become exemplary in waste management, reducing single-use plastics, and fostering a love for the environment."