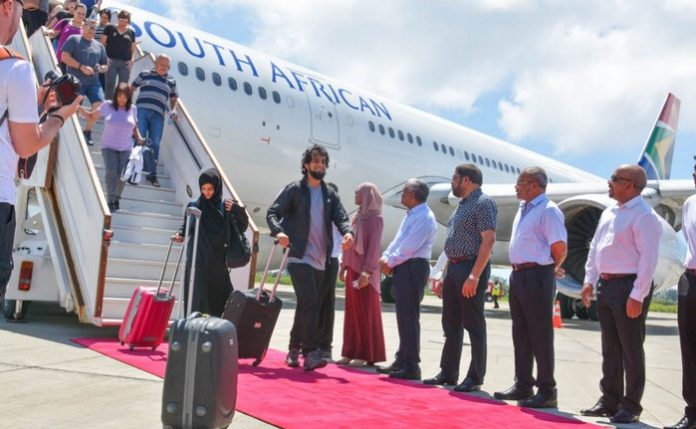 South African Airways has begun its direct flights to the southernmost atoll of Maldives, Addu. The inaugural flight landed at the Gan International Airport on 08th December.
The passengers traveling on the inaugural flight received a warm welcome from Minister of Transport and Civil Aviation Aishath Nahula, Addu city mayor Abdulla Sodig, Parliament member Qasim Ibrahim and business tycoon Hussain 'Champa' Afeef followed by traditional performances and a sky diving event.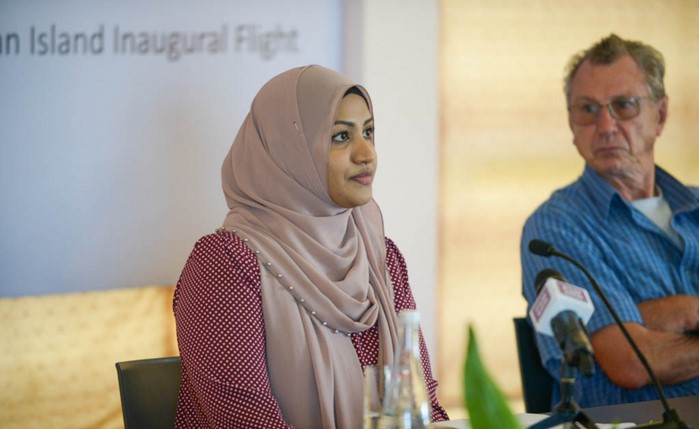 Speaking at the ceremony, Minister Nahula said that the direct service by South African Airways will be a major boost to tourism and related businesses in Addu. She further added, "We've planned to introduce seaplane service in Addu as well. With these new developments in air connectivity, Addu will be well-connected to the rest of the country," she said.
Afeef, who is one of the pioneers of the tourism industry in the Maldives highlighted that the direct service will reduce flight time for tourists from South Africa from 12 hours to just 7 hours. "Traders in Addu can now import goods directly from South Africa," Afeef said.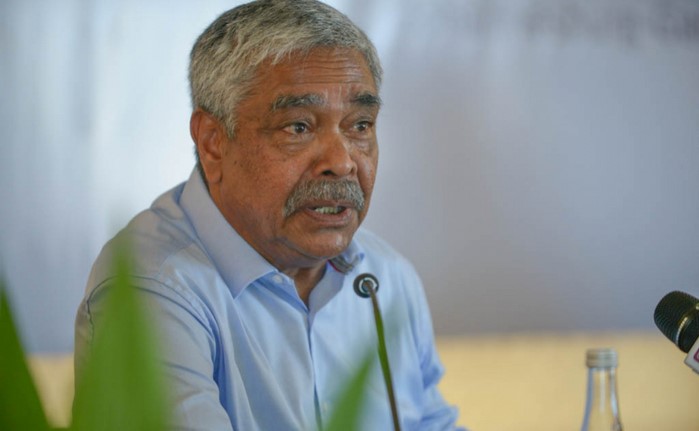 South African Airways, which flies to 38 destinations in 26 countries in Africa, Europe, North America, South America, Asia, and Australasia, will join SriLankan Airlines as the only two international airlines to operate flights to the airport.