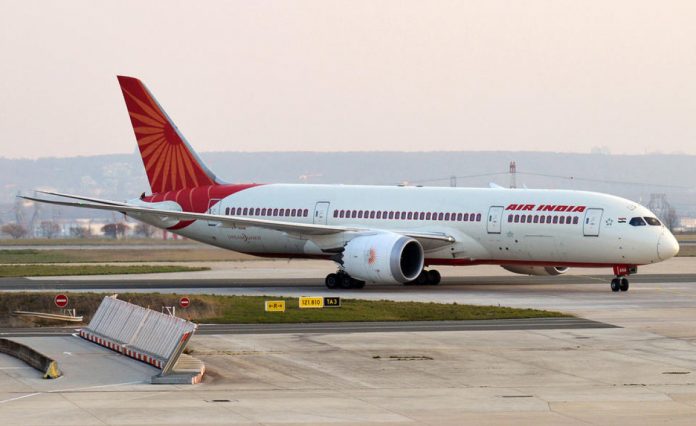 Maldives and India have agreed to establish an Air Bubble between the 2 countries. This is the first Air Bubble established in South Asia.
The announcement took place during a Digital Video Conference held today (13th August), between the Minister of Foreign Affairs of Maldives Abdulla Shahid and Minister of External Affairs of India Dr. Subrahmanyam Jaishankar.
With this, regular scheduled flights will commence between the two countries, enabling the further strengthening of the traditionally strong people-to-people contact. Relevant public health-related requirements against COVID-19 will continue to be observed by both countries.
Minister Shahid thanked the Indian Government for including the Maldives among the first countries with which India has established an Air Bubble. He emphasized the importance of easing travel, especially for Maldivians seeking to visit India for urgently required medical treatment, as well as Indian tourists wishing to visit the Maldives.
The Ministers also reflected on the sea links between the countries as a way to enhance trade and commerce, and welcomed the announcement that the cargo ferry service between Cochin, Kulhudhufushi-Malé will be operationalised within the next few months.
Minister Shahid thanked the Minister of External Affairs and the Government of India for India's continued support for the development of the Maldives. He noted that India has been among the first to respond during this pandemic, as it has with every crisis the Maldives has faced.
On 1 November 2020, the Maldives and India will celebrate 55 years since the establishment of formal diplomatic relations between the two countries. Both countries share traditionally strong and friendly ties, enjoy a strong developmental partnership, and vibrant people-to-people connections, nurtured by geographical proximity, ethnic, historic, socio-economic, and cultural ties. Both Ministers noted that Maldives' 'India First' policy and India's 'Neighbourhood First' policy were working in tandem to further strengthen a dynamic, multifaceted and mutually beneficial partnership that rests on the foundation of mutual trust, understanding and sensitivity to each other's concerns.
Both Ministers acknowledged that the relationship has undergone a significant revitalisation, and experienced renewed dynamism since President Ibrahim Mohamed Solih assumed office on 17 November 2018. They agreed that the frequent exchanges at the highest levels, ministerial visits, and a record number of agreements have resulted in an expanded scope of cooperation between the two countries, towards the mutual benefit of both peoples.