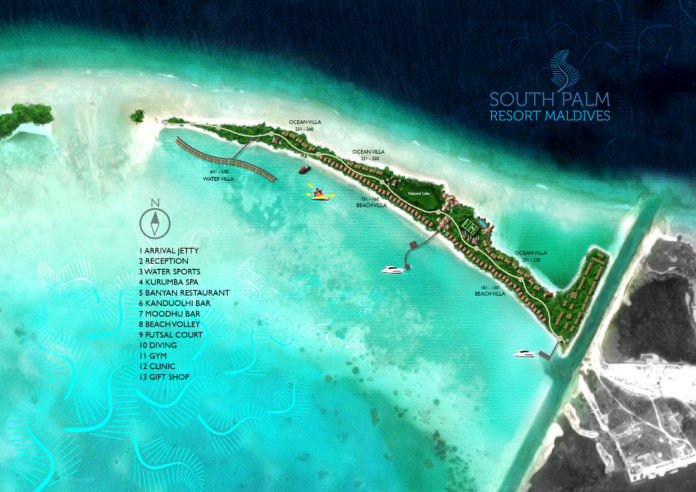 South Palm Resort Maldives by South Palm Maldives Private Limited is set to open in June 2019. South Palm Resort Maldives is established in the uninhabited island of Ismehela Hera is located in Addu Atoll.
The resort is to be developed with 110 water villas, 30 ocean villas, and 70 separate rooms. A total of 130 villas were developed during the first phase of development and rest are to be developed during the second phase of development. The resort will also be connected to Kedeva Hera by a small bridge as per South Palm Private Limited and water villas would be developed in both islands.
An open day is being held in order to recruit employees for the opening of South Palm Resort Maldives. Open days are to be held in Addu Atoll Hulhumeedhoo and Hithadhoo on the 29th and 30th of March respectively. The event is scheduled to be held in Fuvahmulah City on the 1st of April 2019.
Around 700 employees are to be recruited for the positions as per the management of South Palm Resort Maldives. Several opportunities are available in Human Resources, Finance, Procurement, Sales, Engineering, Marketing, Culinary, Water Sports and Transports departments.