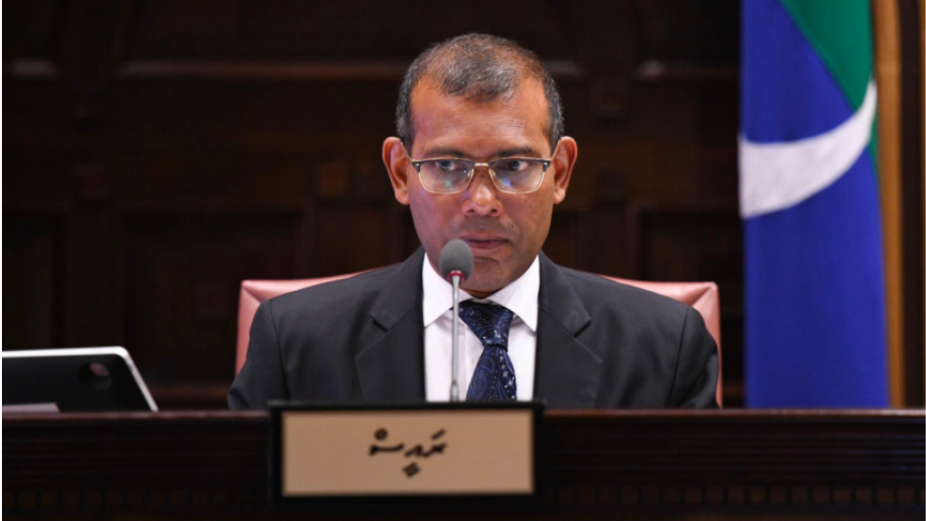 Speaker of People's Majlis and former President Mohamed Nasheed has called on the current administration to restructure debt amid growing economic uncertainty across the globe.
Speaking at the Parliament on Wednesday, Speaker Nasheed noted that between 2012 and 2018, state-owned companies had primarily taken commercial loans and bond market loans, and that most of these loans must be repaid this year and next. Furthermore, Nasheed stated that he believes the most important thing is for the government to restructure its debt and called on the administration to take the necessary steps as soon as possible.
Earlier this month, President Ibrahim Mohamed Solih assured that the Maldives' economy is on a positive path, announcing that the country's nominal Gross Domestic Product (GDP) is expected to surpass MVR100 billion in 2023 and GDP growth at 13 per cent.
The President stated that revenue this year had exceeded earlier forecasts of MVR8.5 billion and reached MVR11.1 billion. Despite this growth, he warned that global economic uncertainties and rising commodity prices would inevitably impact the country's economy, noting that the administration would be vigilant and steadfast in its response to the risks.