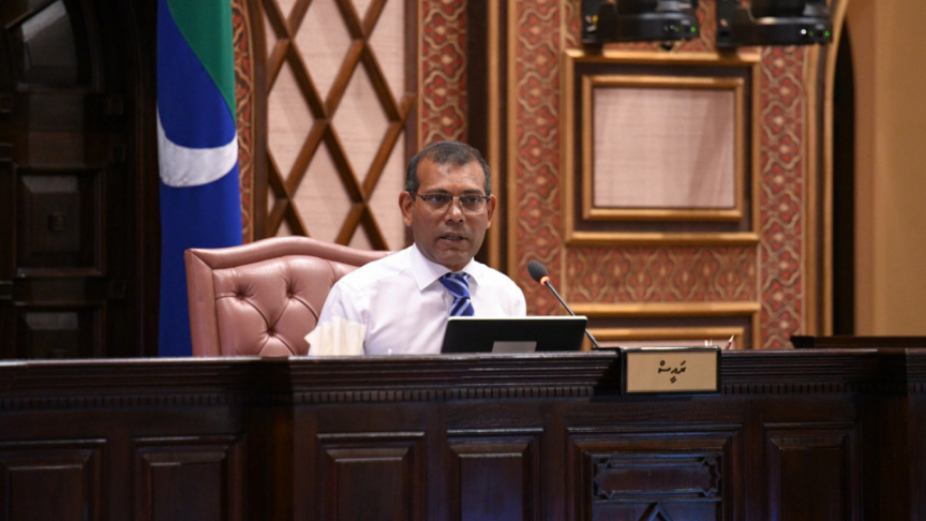 Speaker of the People's Majilis, Former President Mohamed Nasheed has requested China's President Xi Jinping for a deferment or a reduction of the loan repayment figure of Maldives.
At a speech given on the two years of President Ibrahim Mohamed Solih's administration, Nasheed revealed that he is disheartened to hear that a booming nation such as China expects a low-income country like Maldives to repay the amount during an ongoing pandemic. He noted that China hasn't offered a deferment package despite the economic slowdown of markets worldwide.
"Borders are closed worldwide due to the ongoing Covid-19 pandemic. The world is not in a state where international transactions can be done with ease, especially with the economic difficulties faced by all the countries. I would like to request the President of China to provide us with a deferment to repay the loan during this grave period."
Nasheed said that Maldives has to repay USD 83 million in the last two months of 2020 to China. He further noted that the upcoming year's loan repayment to China is almost at USD 5 billion and that Maldives is in a difficult position to settle the debt.
The previous administration had financed an array of large-scale infrastructure development projects through China.
Statistics of Ministry of Finance estimate, the debt will rise to MVR 82.8 billion by the end of 2021.