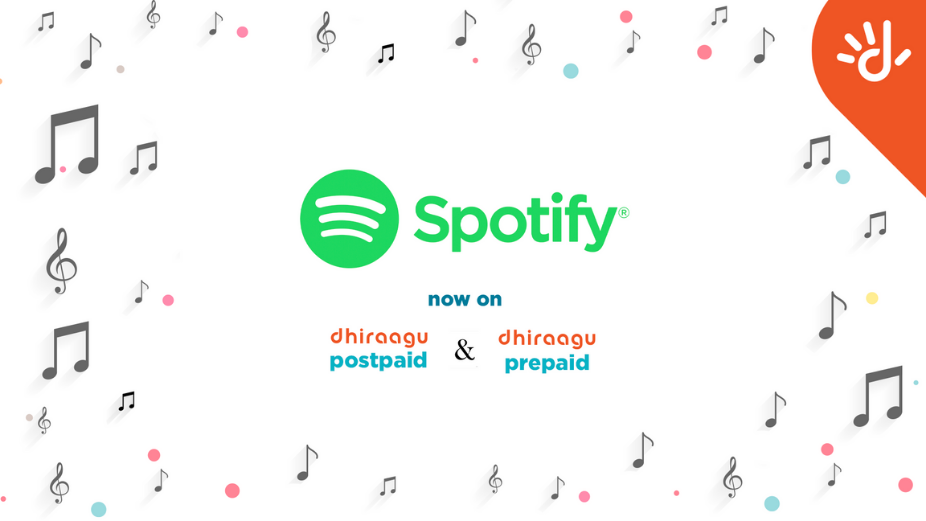 Dhiraagu has announced that Spotify has now been added to Dhiraagu Streaming Add-ons.
The app has been included in Dhiraagu Prepaid Streaming Add-ons, as a Prepaid Streaming Perk, Dhiraagu Amilla Postpaid Streaming Add-ons and for Mamen Streaming Add-ons.
As Dhiraagu evolves for the needs of its customers, the company states that it always strives to deliver on-demand applications in the market suited for different lifestyles. Now, with instant access to favourite artists and songs through Spotify, Dhiraagu hopes that this streaming add-on will enhance customer experience by allowing them to connect with music from all around the world.
Dhiraagu's streaming add-ons include popular streaming apps such as Tiktok, Netflix, YouTube and Amazon Prime. With the inclusion of Spotify to Dhiraagu streaming add-ons it offers even greater value to customers.
To activate the streaming bundle, customers can simply visit the Mobile App or send an SMS to 343 with keyword.
Dhiraagu is continuously looking to uplift the user experience and enrich lives by offering the best data bundles with added value.