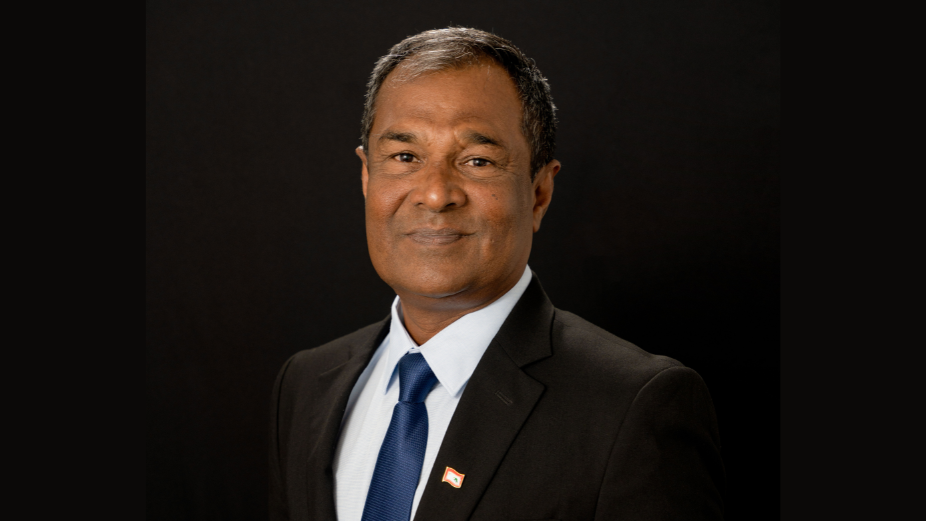 Mr. Abdul Majeed is the Chairman and Managing Director of Bison Maldives, a key player in the resort and building construction sector of the Maldives. Our team sat down to have a chat with Mr. Majeed about his humble beginnings, how Bison has grown and evolved over the years, and the various challenges facing the industry today.
Could you tell us a bit about your career thus far?
My initial involvement with resort development commenced in 1990, when I first embarked on developing Mahchafushi resort with a lot of challenges, which gave me much inspiration to get more involved in the resort development business.
With the completion of successful projects, I commenced Bison Maldives in 2002 on a small scale and gradually developed it into a leading player in the construction sector in Maldives. From our very modest beginnings, we have positioned ourselves as a leading player in the construction industry in the Maldives and we have been involved in the resort and building construction sector for more than 20 years. We have undertaken a number of large projects and have been selected as the principal contractor for large investment projects.
Apart from developing resorts for local conglomerates, Bison Maldives has the distinction of developing resorts in the Maldives for large conglomerates from South Asia and South East Asia and has recently embarked on an international resort development project in Zanzibar, Tanzania, making us one of the elite local construction companies with an international presence.
Bison's business portfolio is impressive, to say the least. What have been some of the company's most noteworthy achievements?
We are always on the lookout for smart investment opportunities. Over the past 20 years, we have ventured into multiple sectors based on the relationships we have built through our journey. Some of the notable achievements are as follows:
President's Gold Award for the outstanding contribution to the tourism industry awarded to Bison Maldives in October 2022
Corporate Maldives – Gold 100 company from 2016-2021
Corporate Maldives Lifetime award for Mr. Abdul Majeed – 2021
South Asia Travel Award for the Best Boutique Hotel awarded to Reveries Diving Village – 2017, 2018, 2019, 2020, 2021
Maldives Travel Award for Reveries Diving Village – 2016, 2017, 2018, 2019, 2020, 2021
Maldives Business Award – Winner, Inspirational Leader of the Year 2018 – Mr. Abdul Majeed
What are the biggest challenges you have faced in recent years?
There are two factors that we find challenging when working in the Maldives.
One is the lack of sufficient skilled technical and managerial staff as well as skilled/semi-skilled workers. It's difficult to find the numbers we require locally. Therefore, as usual with the whole industry, the only option is to recruit from abroad. Here the challenge is the pay scale, in order to keep up with the competition where most clients prefer the cheapest contract price when awarding a contract. Of course, our experience counts, but we need more technical and managerial staff with relevant experience in the type of projects we undertake which is resort construction. You need to tap experienced people who naturally would ask for high salaries on top of other benefits.
Secondly, as mentioned above most clients look for the lowest contract price. This is a hindrance for us to source the expertise we would really like to have. Also being a local contractor, a lot of local companies have a tendency to grade us below foreign contractors who are based here even if their prices are on the higher side compared to ours.
Luckily with two decades of hard work in resort construction, we have proven ourselves and secured a good client base that keeps us busy with a continuous workload.
What can we expect from Bison in the future? What's next?
Our aim is to further expand ourselves internationally. As you may be aware we already have construction projects with foreign parties and management.
On top of our existing business partnerships with companies from abroad in our ventures here in the Maldives, we have expanded our resort and building construction work overseas in Tanzania where we have commenced work on building a resort. This would be just the beginning and we are very confident that we would be able to venture further within the next 2-3 years. Maldives is famous for its tourism and resort hotels, most of which are built by Maldivians. So why not use this expertise internationally to create the same elsewhere? I am very confident that we can make a mark globally and make Bison a Global Brand.
I am in this because I am passionate about this work which includes a lot of collaboration with people of various fields, from property magnates to bankers to architects and the crafty workmen on site, all striving to make a dream come true. Then comes the end users. The sheer satisfaction on each one's face at the end of the day makes us all proud. I love working alongside people. I live a very simple life and my time is filled not with life's luxuries, but with people.
Do you have any words of advice for those looking to start their own entrepreneurial journey?
Life is a continuous learning experience. Throughout our lives we keep rising and falling, picking up important lessons along the way. Some of these lessons come from experience, yet there are others that we learn by watching others.
No matter how much we learn from books there is a significant difference between practical and theoretical experience. Furthermore, there are many life lessons that we simply cannot learn until we face certain situations in our life. Most people would say that there are some lessons that come too late, catching us off-guard and unprepared.
This peer pressure can make you stray from the path you started to carve for your future. Don't mind other people's aspirations, and don't ever let someone else's goals and dreams influence your vision of life. It's your path and you decide where it takes you and how long it takes you to see it through.
When it comes to inspiration, it is the people and the staff who have inspired me. I am proud to be the leader of many and no one can be a great leader unless they genuinely care about the success of everyone in their team. Actually, what I believe is, a role of a leader is not to come up with all great ideas, but the role of a leader is to create an environment in which great ideas can happen.