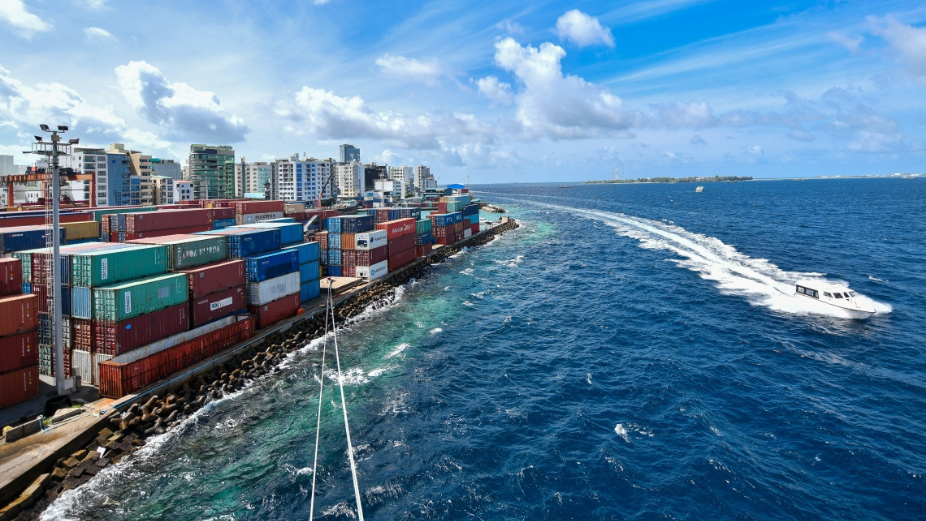 The onslaught of the COVID-19 pandemic led to devastating economic repercussions across the globe, with most countries responding to the outbreak by imposing lockdowns and closing borders. Unsurprisingly, this had a severe impact on the global shipping industry, which accounts for about 80% of world trade. Restrictions in movement and travel resulted in not only a slump in consumer demand, but also an unprecedented drop in maritime mobility.
Maldives State Shipping (MSS), a shipping and logistics company in the Maldives, began their operations just as the COVID situation was taking hold in the country. As a result, the company had to navigate the obstacles of the pandemic and its consequential effects on shipping, while still serving the nation as a state-owned subsidiary.
The main challenges are three-fold: space and container shortage, equipment shortage, and perhaps most significant, an exponential spike in vessel charter rates. "Looking at the charter market, the rates have multiplied beyond what is feasible," said Captain Mohamed Nazim, the General Manager of MSS. "For a charter vessel that we would typically utilize, the rates have now increased by over 400 percent compared to pre-pandemic levels."
Freight rates, similar to charter rates, also multiplied globally. In some cases, the rates have increased as much as over 300 percent. However, it was noted that the Colombo to Male' sector was not affected, as MSS utilizes its own vessel for this sector. "The same existing rates were maintained for this sector, despite the increase in freight rates globally," Captain Nazim said. Because MSS maintained the same rates, the company ensured that other private liners and shipping companies complied as well.
"As a state-owned subsidiary, our aim is not to make commercial profits, but rather, to serve the nation as best as we can," Captain Abdullah Saeed, Managing Director of MSS stated. "If we were a commercial company, we could have easily taken advantage of that opportunity; our profits would have skyrocketed. But we did not increase the rates by a single cent from that sector, because our primary mission is to ease the difficulties Maldivian traders face, especially in such troubled times."
He noted that amid the COVID-19 situation, there were export difficulties faced by local fisheries companies including MIFCO, Ensisand Cyprea. These difficulties were mainly attributed to higher shipping rates per container, along with a fall in consumer demand.
Despite the challenges, MSS was a key player in maintaining its parent company STO's staple food security plan. Another important highlight is the contribution made by MSS to the public health sector. Early on, MSS brought in all the PPE and all the ancillary equipment required to combat the pandemic. The company, under the banner of STO, also provided assistance to the government in establishing a cold chain for vaccines with regards to technical expertise and purchasing know-how.