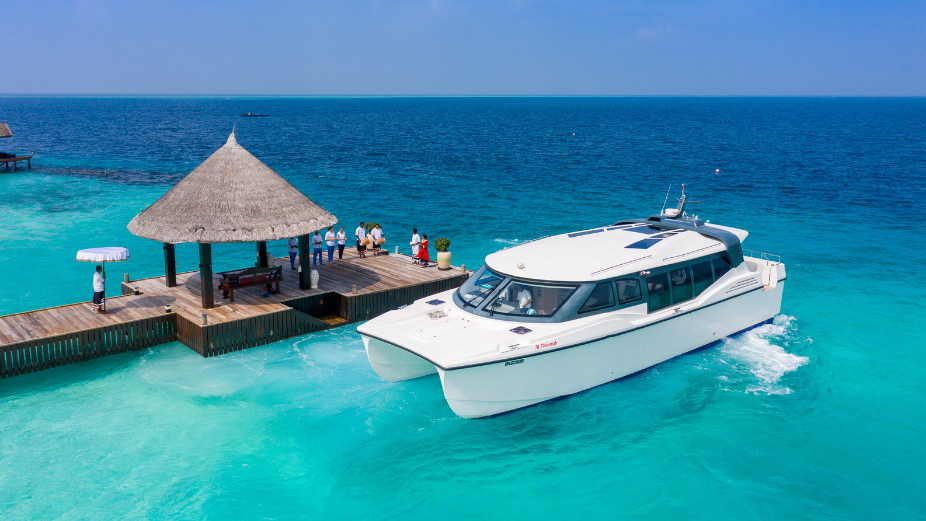 Jalboot Holdings has been active in the marine industry since 2013, and the company takes great satisfaction in its experience providing single and integrated maritime solutions, particularly in the field of water transportation. Jalboot Maldives, a subsidiary of Jalboot Holdings, aspires to introduce a game-changing mode of transportation for visitors to the mesmerizing archipelago found in the Indian Ocean.
Passengers will be able to appreciate the breathtaking vistas while being transported in a safe, dependable, comfortable, and luxurious atmosphere. When you travel with Jalboot, the journey is not only about going from one place to another; rather, it is focused primarily on the experience itself. Jalboot is the proud owner of a fleet of vessels that are well-suited for a variety of activities, including leisure cruises for guests.
Transport services offered by Jalboot Maldives include:
Transportation for guests, both to and from the airport.
Transfers of staff members between Male and the several resort islands and vice versa.
Guest leisure cruises.
In addition to providing management for marinas, the company also operates a luxury passenger ferry, provides watersports, and operates a significant chandlery and charter business. This provides customers with an integrated solution for managing resorts and destination marinas, which is particularly useful in cases where developers require increased control over the environment of the marina to achieve the highest possible profits.
Jalboot is capable of utilizing synergies that expand the capabilities of stakeholders, reduce overhead costs, and increase the capacity of marina management to strengthen quality across the board by implementing a series of procedures, rider agreements, best practices, and the provision of stakeholder services centralized support services centralized within the marina management offices.
Jalboot Maldives was founded in 2017 and is a company that specializes in providing high-quality, completely integrated maritime solutions. Some of the services that they offer include water transport, marina management, the design and manufacture of custom boats, watersports, and luxury charters. Jalboot Maldives is a pioneer in marine services in the Maldives, even though the company is still relatively young. It is currently providing its services to some of the largest resort islands in the country.
For more information, visit https://jalbootmaldives.mv/