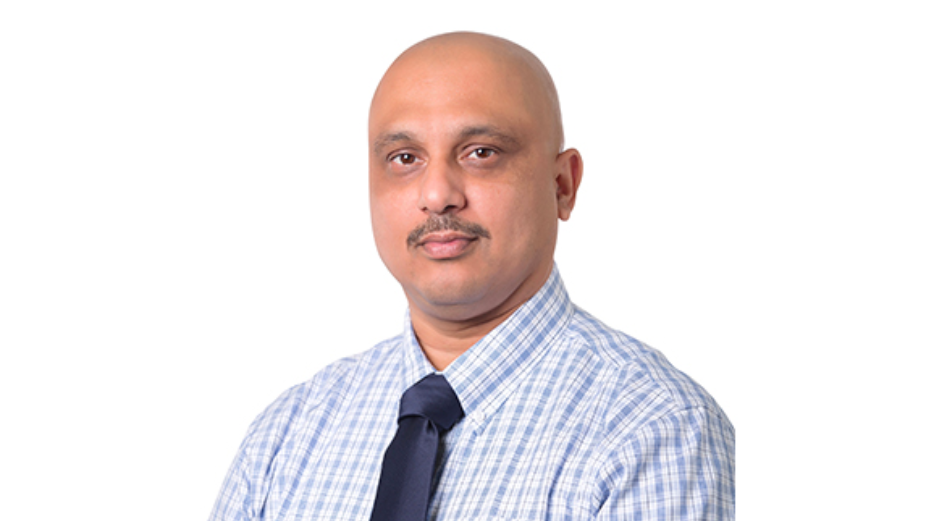 Mr. Mohamed Roestali is the CEO of Jalboot Holdings, a pioneering marine company based in the UAE. Jalboot Maldives is a subsidiary of Jalboot Holdings, specializing in delivering high-quality, fully integrated marine solutions.
Our team sat down with Mr. Roestali to find out more about his career, and how Jalboot Maldives differentiates itself in the Maldives sea transport market.
Could you tell us a bit about your career so far?
My career began in the Netherlands where I did my education and carried out my military duties. I stayed 18 years in the Navy, of which 11 years were spent with the big operational fleet. The last seven years were with the Coast Guard where I was sent on duty all around the world. After that, I had to choose between family or the sea. Of course, I chose family. My first daughter was born in Colombia. My second daughter was born in the Caribbean, Aruba, and my third daughter was born in Dubai.
I moved to the UAE where I started from the bottom as an engineer, as my background is in engineering. But then I found out a captain earned more than an engineer, so I studied for six years to become a captain. And then I went as an engineer to Radio Holland Middle East, a company that repairs boats and navigational equipment. After one year I became the maintenance service manager.
But then again, if you are a seafarer, and I think Maldivians know this very well; the sea will keep calling you back. So, I was really not happy sitting at a desk job. Soon, I became a captain of a 70-meter-yacht owned by a very well-known Emirati. I stayed with him for three years before moving and working for the royal family of Abu Dhabi.
I have always been linked to the sea. And I have always been linked to boats. I think that is where my passion lies. I started with my current employer in Abu Dhabi where we started to do transfers. We found a gap in the market and built our own vessels, designing them in a way that was suitable for the specific area. We then expanded and are now in the Maldives. That is my career, in a nutshell, and I hope to stay with Jalboot until they carry me out feet first.
Could you tell us more about Jalboot? How does it differentiate itself from other companies?
Jalboot started in 2013 as a transport company in the UAE. It was never really our intention to expand or do business in the Maldives. We were happy in the UAE and we served the transport industry based on the tourism model in the UAE. But then, we went to the boat show and met some local Maldivians who were very impressed with our boats. We sent one of our vessels over here and it was an instant success. Unfortunately, however, we had some issues with the companies, and we had to start our own business over here, basically due to non-payment.
What separates Jalboot from the rest is the uniqueness and quality of our products and service. We are one of the few companies, even in the UAE, that goes above and beyond when it comes to safety equipment. If you go on my boat, you will find equipment in there that according to building regulations is not required. However, we believe that you cannot put a price tag on a human being's life. Jalboot also has very passionate people that provide the service. In the beginning, I hand-picked each and every captain, each and every engineer, and I still take pride in going on each and every vessel.
If you start a company and you do not put your heart and soul into it, then you are one of the thousands of companies that already exist out there. So, what makes Jalboot different? I think it is the products, the service, the quality, and the passion.
What are some of the notable achievements of Jalboot?
Personally, I believe that our biggest achievement was being able to set up the company in the Maldives. If you can succeed in the Maldives, you will be able to succeed in the rest of the world. I find the Maldives the most difficult country to work in. I don't mean this in a bad way, not at all. I think that the Maldives protects its market and its people very well, which makes it difficult for foreign companies to get established over here. I find personal pride in the fact that we were able to do that.
If you look at Jalboot right now, we are in the Maldives and the UAE, we are setting up in Belize and Sri Lanka, and we now have an agreement in place with the Philippines. So Jalboot has grown, in my opinion, at an exponential rate. In addition to that, we started as an operating company in transportation with only one boat. Our fleet currently is over 35 vessels, and we now have more resorts under our watersports segment than our transport segment.
If you look at Jalboot right now, we have about 150 people working with us. I can proudly say that over 90% are local people. We are now diversifying and will be setting up a maintenance workshop and a construction yard. We are setting up a boat-building shipyard as well. Taking all of this into account, by the end of next year, Jalboot will have employed over 300 people in the Maldives.
Tell us about the challenges faced by Jalboot over the last few years. How did you overcome them?
Challenges are a continuous process. Do you really overcome a challenge or do you attack a challenge and stay in it? One challenge we have here is making people understand that Jalboot is not here to steal jobs or steal money. Jalboot is here to create jobs, work with the local people and enhance the country.
I also have challenges in the UAE because I also report back to a head office. They do not understand how business is done over here. It is a continuous challenge because I can explain it to them this month, and they will still ask the same questions again next month, and the month after that too.
And then the hiring issues, because everyone knows the Maldives is paradise until you have to work over here. This applies not only to expats but to locals as well. So, figuring out how to retain my staff is a challenge. But overcoming this challenge is simple ­— we treat everybody like family at Jalboot. If you work with us, it means we care about you, we care about your spouse, your children, your parents, everyone. Because we strongly believe that if our employees are happy, they will perform. In addition to that, you need to give your employees a future. We recently launched an internship program to train young Maldivians in the field of marine operations. Developing people is one of Jalboot's aims because good employees are our biggest assets.
What's next for Jalboot Maldives? What do you have in store?
What's next for Jalboot is, if I can say it in one word, diversification. I think Jalboot has proven itself in the transport industry. It has become bigger and bigger in watersports as well. And now, it's time to show the Maldives what else Jalboot can offer, besides the workshop and the construction yard. There is a lot more in the pipeline, but I would like to leave you with those two: the workshop and the shipyard. Everything else, I will leave as a surprise.