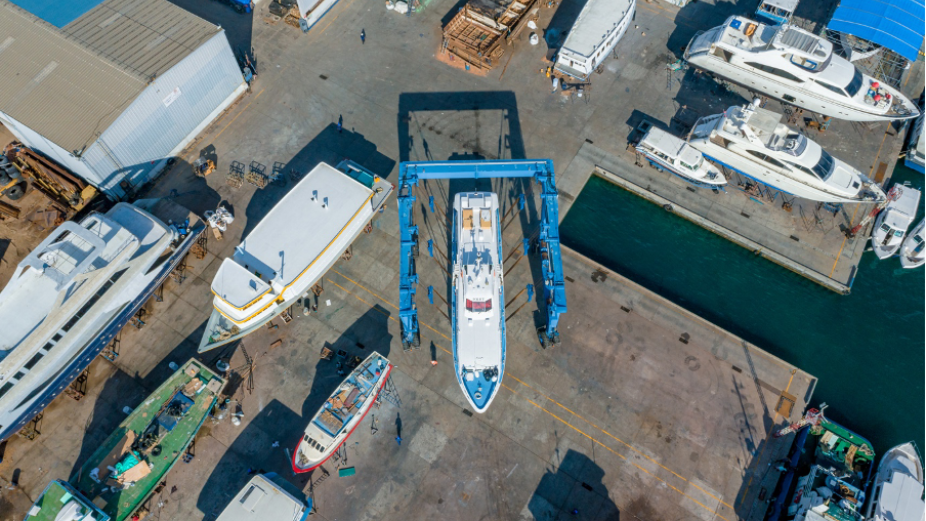 The MTCC Boatyard is the oldest and most trusted docking and marine engineering service provider in the country, guaranteed to give you a one-stop solution for the requirements of all boat owners. Located in K. Thilafushi, MTCC Boatyard has been providing docking and marine engineering services to boat owners across the Maldives since 2002.
MTCC is well-known for its efficient, affordable, and quality services provided to local and international clientele. They continuously introduce new technologies and invest in specialized machinery and equipment, with a team of professional engineers and technicians that can cater to vessels used in different sectors such as fisheries, tourism, agriculture, and transportation.
The boatyard has the capacity to service sixteen vessels at any given time, including a slipway that can comfortably accommodate two 250 feet barges. MTCC's boatyard services are utilized by everyone with a hull or marine engine from a wide range of sectors. Customers include vessels that cross the Maldivian waters for trade and other purposes.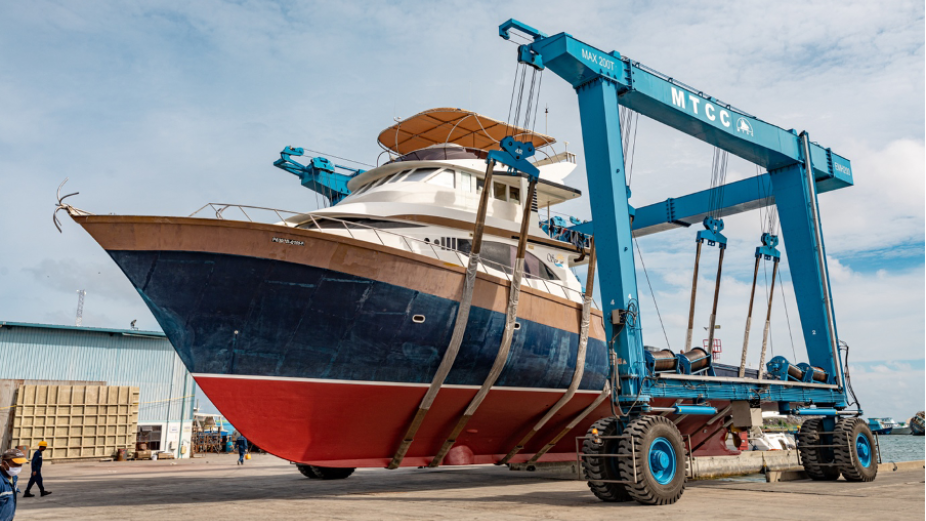 For their docking and handling service, they use a 200-ton boat hoist for vessels with a beam up to thirty feet. For hauling in and launching larger vessels and barges, they use high-quality marine airbags that are compliant with IS014409 standards. The boatyard also provides a wide range of other services such as welding, machining, fiber and woodworks, electrical and electronic engineering, and other value-added services.
MTCC Boatyard has a fully equipped machine shop providing machining services for metal and other materials. They also have a team of qualified welders, including class welders, proficient in various methods of welding TIG, MIG, MAG, and ARC. The boatyard provides welding service needed for marine vessels and structures, and fabricates custom metal components and structures needed for heavy vehicles and machinery as well as components for other industries. They are also the largest certified company in the Maldives to offer underwater welding services, customized to the needs of the vessel owner.
In addition to their extensive range of services, MTCC Boatyard also offers various customized services to cater to the individual needs of each vessel, such as cleaning and barnacle removing services, providing water and electricity for docked vessels, and free on-site inspections and estimates for repair of vessels.
Looking to the future, MTCC Boatyard is expanding their services to include boat and shipbuilding, as well as educating locals to serve the shipbuilding and repair industry in the Maldives. They are working on obtaining welding classification approvals from BV and DNV GL, obtaining welding procedure specification (WPS), and introducing customer referral programs. They also plan to develop a docking and repair facility at Ha. Ihavandhoo as part of their service agreement with the RTL ferry network, expanding their reach to the north of the Maldives.