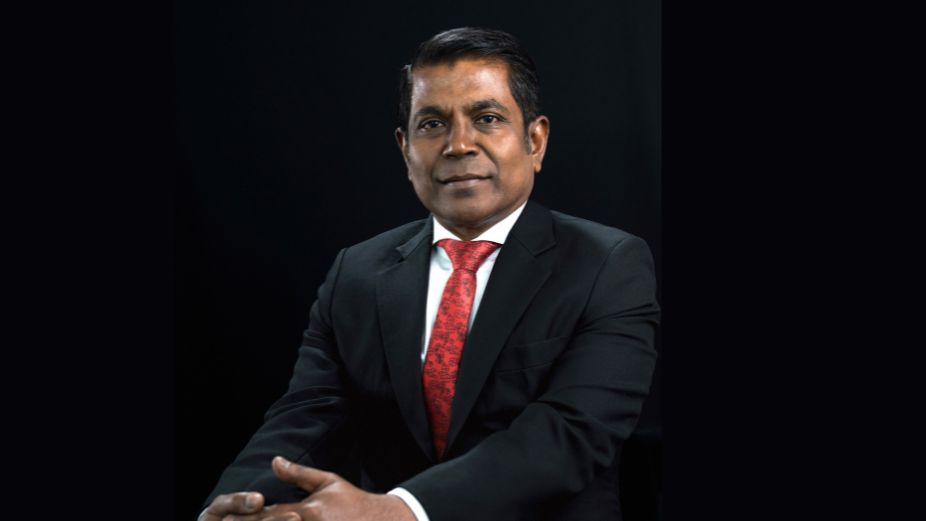 Thoyyib Mohamed is the CEO and Managing Director of Maldives Marketing and PR Corporation (MMPRC), also known as Visit Maldives. As the government body mandated with the promotion of Maldives as a tourist destination, MMPRC undertakes the full spectrum of marketing and PR activities including research, surveys, master plans, campaigns, advertising and exposure in various forms of media.
Our team sat down with Thoyyib to find out more about his career in tourism so far, and to delve deeper into MMPRC's strategies for maintaining the Maldives' image as the world's leading destination.
Could you tell us a bit about your career thus far?
I started my career 34 years ago as a producer trainer for Television Maldives. Since then, I have spent over two decades in media production, management, strategic planning, marketing, and international networking. My first experience in the tourism industry came when I was Chairman of MMPRC and the Minister of State for Tourism, Arts and Culture in 2009.
I was appointed to the current position by H.E. President Ibrahim Solih in 2018, and since then, I have helped navigate MMPRC through some of the greatest challenges faced by the tourism industry in the Maldives. With my dedicated team, we helped the Maldives achieve the highest tourist arrival figure in Maldives' history in 2018, secured the position of the World's Leading Destination for three consecutive years, and achieved the World's Leading Tourist Board in 2022.
The Maldives recently won the prestigious accolade of World's Leading Destination for the third consecutive time. Could you describe MMPRC's role, especially in the post-covid era, in helping achieve this?
Since the beginning of 2022, we at MMPRC have aligned our marketing campaigns based on emerging travel trends in the post-covid era of travel. We have learned a lot during our time at international fairs, roadshows, and conferences, and we are putting what we learned into practice. We also recently held our 2022 edition of the Visit Maldives annual 'Marketeers Evening' to bring the travel trade under one roof and discuss our strategies and listen to their comments, feedback and concerns. Our marketing efforts are built upon their invaluable feedback. Travellers are becoming more conscious of their footprint and it is important that each journey matters. Experiential tourism and eco-conscious travel are on the rise.
As of the fourth quarter of 2022, MMPRC had conducted over 171 marketing and promotional activities including 90 marketing campaigns, 44 fairs, 6 roadshows, 9 virtual events, 19 familiarisation trips, and 10 other events worldwide to promote Maldives as a tourist destination. One of the key focuses of our strategies was to maintain brand visibility in the global markets. In addition to promoting the Maldives as a premier luxury destination with various affordable options and diverse experiences, our messaging was clearly communicated to build confidence in the destination.
Of course, the achievement is the product of each and every single person working in the tourism industry. One of our mandates is to provide a platform for our tourism partners on an international platform. It is through these platforms that our industry partners promote their breathtaking properties and establish the Maldives as the World's Leading Destination.
Since last year's 'Redefining MICE' campaign, what other activities have been carried out to market the Maldives as the ideal MICE destination?
'Redefining MICE' wasn't our introduction to MICE tourism, the Maldives has been a popular MICE destination for many years. This campaign was simply aimed at promoting how the Maldives is the perfect destination for a completely unique style of 'Redefining MICE'. We are now at a stage where we can host events that can visibly demonstrate how the Maldives can pull it off.
On the sidelines at WTM 2022, we held a media conference titled 'Maldives Media Meet', during which we announced the Visit Maldives Storytellers' Conference 2023. I can't spoil all of it just yet. You are going to hear a lot more about it in the weeks to come!
What are the biggest challenges faced by MMPRC in destination marketing right now?
One of our biggest challenges is moving beyond the image of Maldives as a purely 'honeymoon' and 'luxury' destination. We are steadfast in our commitment to promoting the many sides and segments of the Maldives.
We are also competing in a rapidly shifting and highly competitive market. We are confronting a new level of competition and we have to set new measures for success. Our competitors are no longer only beach destinations in the Indian ocean. Popular destinations in the Caribbean, Europe, and Southeast Asia are also competing directly with us. It is imperative that we stay ahead of the game and maintain our position as the World's Leading Destination. We can only do so by strengthening the Maldives brand.
What strategies does MMPRC have in place to reach the ambitious target of 2 million tourist arrivals in 2023, and what are your plans for the future?
Whichever target is set by the government, we will do our absolute best to make sure we meet that target. Some of our strategies for 2023 include:
Maintaining the perfect balance between online and offline activities for B2B and B2C activities,
Focused advertising and promotion on individual products and experiences,
Increase awareness of MICE properties available in Maldives, dive markets and sustainability/wellness practices,
Building greater capacity in MMPRC to conduct effective localised campaigns with an emphasis on conducting activities in the local language of the source markets, and
Maintaining a good partnership with travel service providers and airlines.