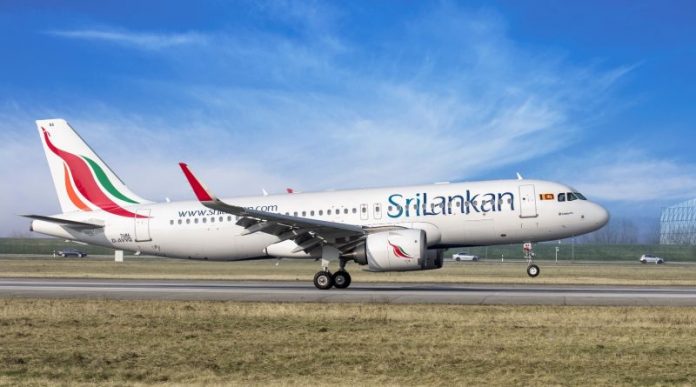 Ace Aviation Services Maldives, the general sales agent for Sri Lankan airlines has introduced a promotional fare to Singapore and Kuala Lumpur.
Srilankan Airlines fly to Male' 3 times daily, to Singapore 14 times weekly and to Kuala Lumpur 7 times weekly with immediate connections.
Ace travels informs that this promotion is targeted to February and March holiday travel period. Passengers have the opportunity to get 40kg baggage allowance for the return sector (40kg promo ends on 31st March).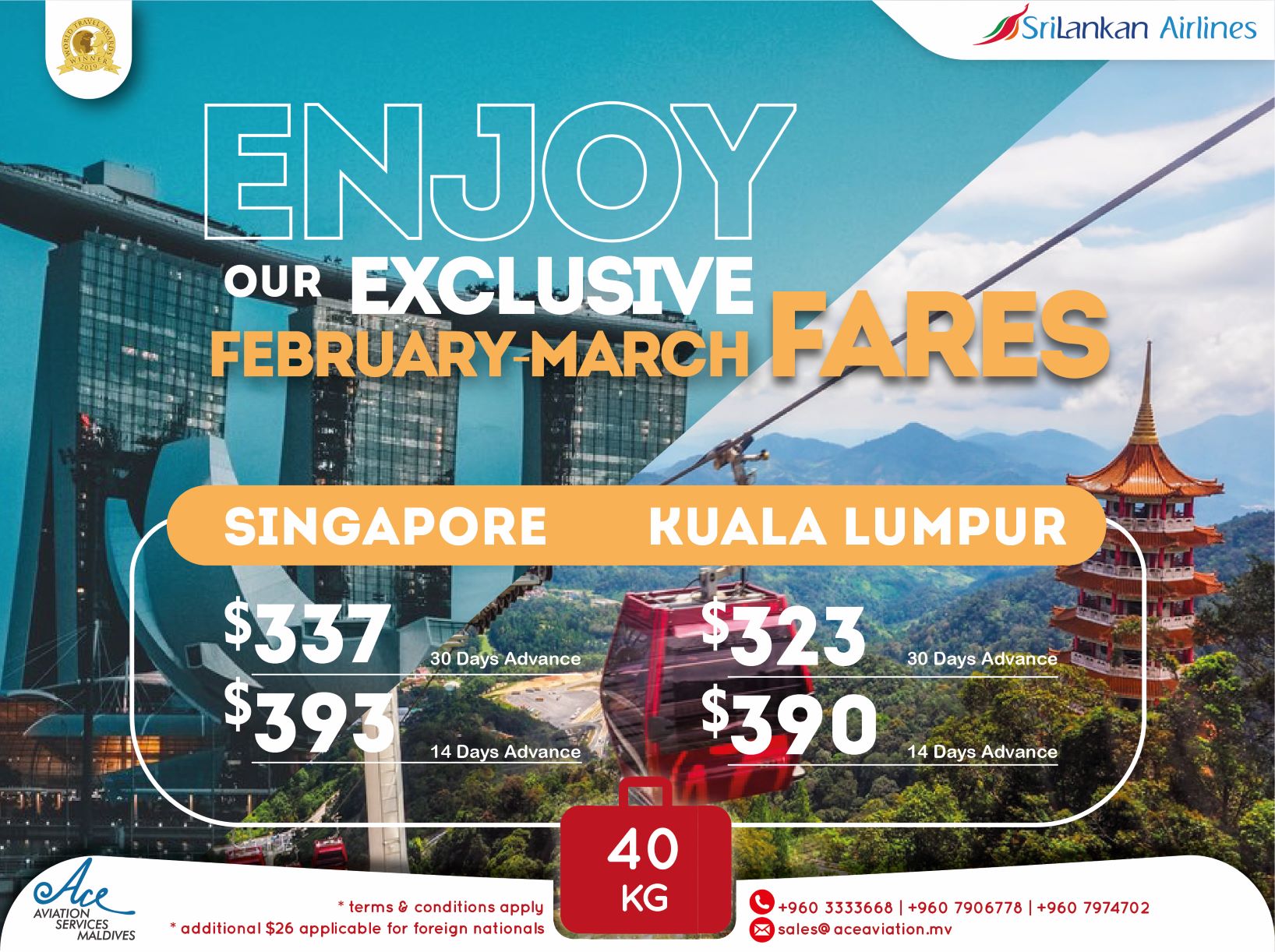 These fares are applicable for 30 days and passengers are advised to purchase tickets 14 days in advance.
Ace Travels Maldives, is a leading Travel Company in Maldives. Since its inception in 2002, Ace Travels Maldives has played an important role in catering to the travel needs supporting the expanding Tourism in the Maldives. It's a Joint Venture between Inner Maldives Holidays and Aitken Spence Travels, Sri Lanka. – The company has diversified in to the aviation industry and was appointed as:
SriLankan Airlines Passenger Sales Agent (PSA) in the Maldives in 2007
General Sales Agent (GSA) for Cathay Pacific in 2018
Passenger Sales Agent (PSA) for Qatar Airways, IndiGo Airlines, Maldivian Airlines & Manta Air.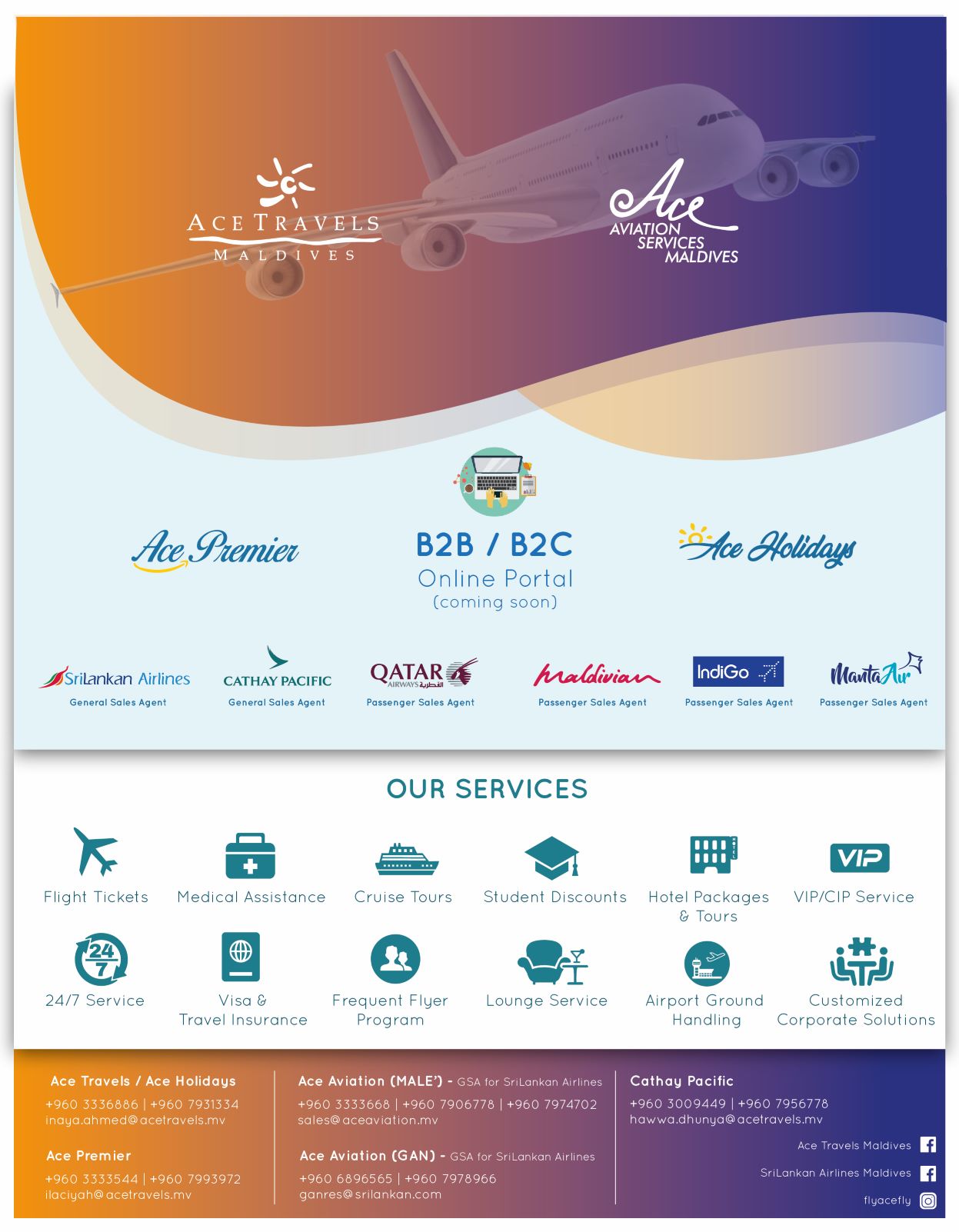 Ace Aviation Services Maldives is the General Sales Agent for SriLankan Airlines and a Leading General Sales Agent in Maldives, since its inception in 2011. The company also bagged this year's South Asia Travel Awards (SATA) for the Leading Airline GSA award in the Maldives, and for the third consecutive year (2017 – 2019).
SriLankan Airlines is the first International Carrier to operate in to the South of Maldives with the Management of Ace Aviation Services. Operation was launched in December, 2016.
This has been a great achievement of the group and first GSA to operate South Maldives and also first GSA to cover two international destinations in SriLankan Airline's network.