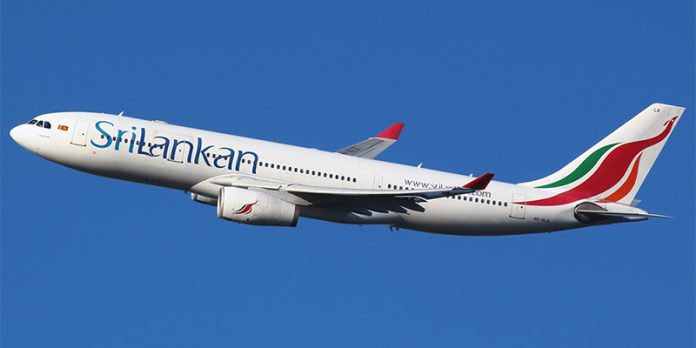 Ace Aviation Services Maldives, the general sales agent for Sri Lankan airlines has announced that they will be offering special one day sale in the celebration of women's day.
This sale will be available in four destinations. These destinations include Colombo, Bangkok, Dubai, and Singapore. This sale will be valid for travel only from 9th March to 31st August.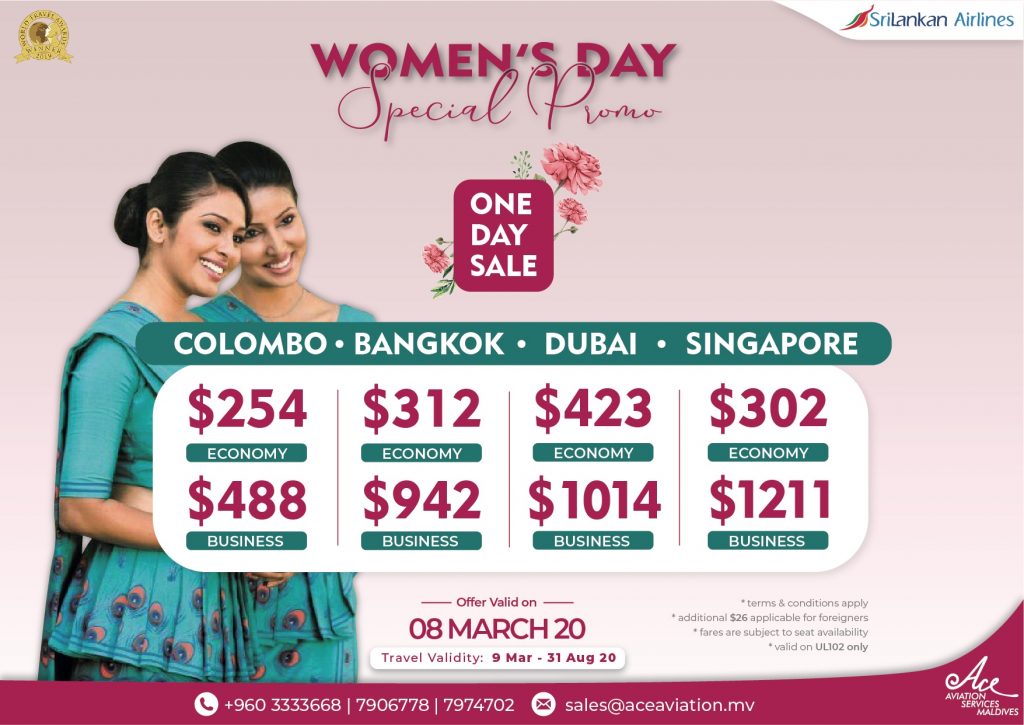 This promotion is valid in both economy and business class bookings. An additional $26 will be applicable to foreigners.
Ace Aviation Services Maldives is the General Sales Agent for SriLankan Airlines and a Leading General Sales Agent in the Maldives, since its inception in 2011. The company also bagged this year's South Asia Travel Awards (SATA) for the Leading Airline GSA award in the Maldives, and for the third consecutive year (2017 – 2019).
SriLankan Airlines is the first International Carrier to operate into the South of the Maldives with the Management of Ace Aviation Services. The operation was launched in December 2016.