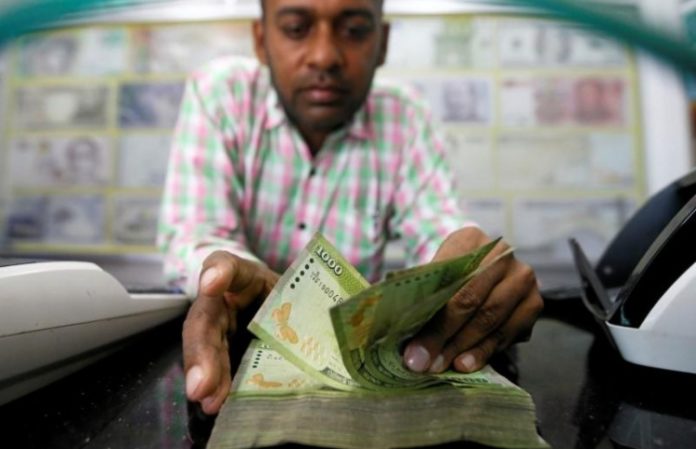 The selling price of Sri Lankan rupee dropped to 170 against the US Dollar. 
According to the the foreign exchange rates issued by the Central Bank of Sri Lanka, the selling price of US dollar is Rs.170.65 while the buying price is shown as Rs. 166.78.
The selling price of Sri Lankan rupees has dropped a staggering 4.5 percent within this month itself. While the SL rupees noted a drop of 1.2 percent in August, there has been a 9.9 percent drop recorded in the selling price of SL rupees within the year till date. Main reason for the continuous drop in the rupees is due to the increase in import expenditure.
The Sri Lankan economy has been on a downfall. Although a 3.1 percent increase was noted for economic development, this was the lowest the economy fell within the past 16 years.