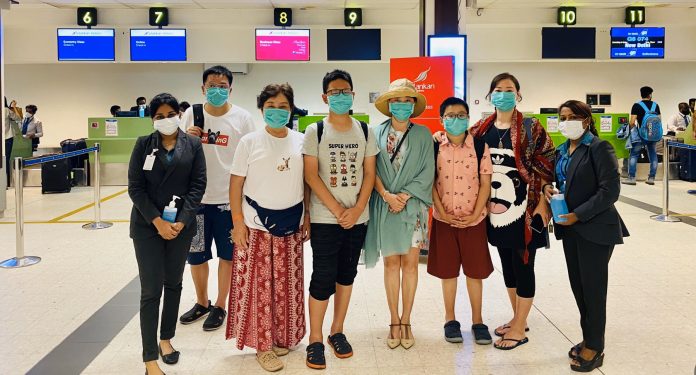 Srilankan Airlines and its General Sales Agent Ace Aviation Services Maldives has join hand and initiated health and safety precautions for all passengers traveling with Srilankan Airlines out of Velana International Airport, Maldives by providing hand sanitizers and face masks especially for children at check in counters as well as boarding gates.
This facility will be made available for all guest traveling with SriLankan Airlines out of Maldives.
The airline released a statement saying, "As one of the leading international airline to Maldives, SriLankan Airlines always aim to set an example on highest safety standards. Similarly this move too consider to be part of highest standards of precautionary measures for our valued guests to ensure smooth and hassle free travel out of Maldives to their final destination."
Srilankan Airlines along with its General Sales Agent Ace Aviation Services Maldives will continue to closely monitor on developments of coronavirus outbreak and take necessary measures time to time for the safety of their loyal guests.