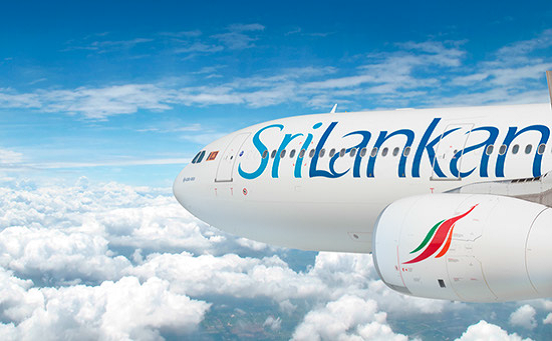 SriLankan Airlines, the largest carrier into the Maldives, and the only international airline that operates three flights a week to Gan Island is celebrating three years of operations to Gan Island by conducting a free medical camp from 28th November to 1st December 2019 for the public in many atolls around the island.
SriLankan is flying in a high-level team of medical specialists from Kauvery Hospital in Trichy especially for this corporate social responsibility (CSR) project, including a neurologist, cardiologist, pulmonologist, endocrinologist, a dietician and support staff.
Jayantha Abeysinghe, SriLankan's Regional Manager Sri Lanka and Indian Ocean, said: "As the largest carrier into the Maldives, SriLankan is fully integrated into international travel into and out of the Maldives, as well as Maldivian society in general. We are pleased to be providing this CSR service in partnership with Kauvery Hospital and several other valuable partners."
The medical camp is being carried out in Addu Atoll for residents of Addu, Fuvahmulah and other nearby atolls. A significant portion of SriLankan's passengers from the Maldives travel to Trichy via Colombo for medical treatment. SriLankan held a similar CSR event in 2017.
Nayomi Tennakoon, Area Manager Gan, said: "SriLankan was the first scheduled international airline to commence flying out of Gan Island three years ago, and we are delighted to serve the traveling public in all of the nearby atolls with their travel requirements, via Colombo, and also the important air cargo business into and out of Gan."
This CSR project is jointly organized by SriLankan Airlines in partnership with the airline's General Sales Agent in the Maldives, Ace Aviation Services, Kauvery Hospital, the insurance company of Maldives Aasandha Company Ltd, and the Hithadhoo Regional Hospital.
Ace Aviation Services Maldives has held similar CSR projects across the Maldives and are the winners of 2019 South Asia Travel Awards (SATA) for the Leading Airline GSA award in the Maldives for the third consecutive year.
Kauvery Hospital is a chain of multi-specialty hospitals with a total capacity of 1,250 beds. Two of its multi-specialty hospitals are in Trichy along with one of a kind exclusive state of the art cardiac care facility. The hospital has carried out more than 7,000 cardiac surgeries, 1,000 joint replacement surgeries, 2,500 complex cancer surgeries, 5,000 angioplasties, 5,000 open heart procedures, around 50,000 dialysis, and over 1,000 major pediatric cardiology procedures.
SriLankan serves both the Maldivian capital Male and Gan Island, connecting them through Colombo with its network of destinations. SriLankan has a route network of 130 cities in 58 countries, including codeshare operations in partnership with the world's finest airlines.