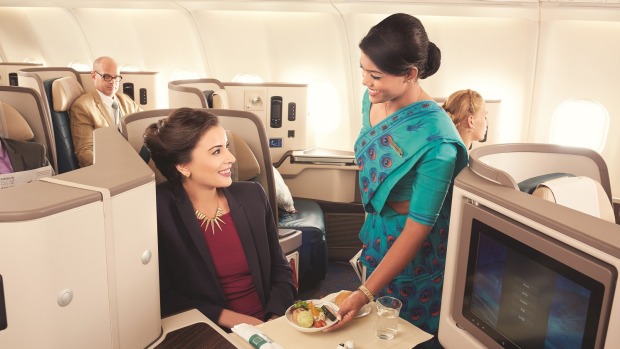 SriLankan Airlines, the national carrier of Sri Lanka and a member of the oneworld alliance, unveils Neighbour Free Seats.
This feature allows passengers to purchase an empty seat or row beside them on a flight, at a nominal price set by the airline, ensuring the seat or row remains vacant on economy class, giving passengers the option to physically distance themselves inflight and fly in comfort with more space and privacy.
Neighbor-free seats provide customers with generous legroom and more space to relax during the flight. Also, it benefits concerned travelers by enabling passengers to block seats around them, providing an effective solution for social distancing onboard.

These seats will be offered to all Economy Class passengers holding a confirmed booking on SriLankan Airlines. Passengers will be able to pre-book empty seats, as these are subject to availability. This feature is available on https://srilankan.com/en_uk/plan-and-book/neighbour-free-seats.
SriLankan Airlines Chief Executive Officer, Vipula Gunatilleka said, "This innovative product helps to improve the experience of passengers flying in economy class. Giving passengers the opportunity to enjoy an extra bit of space when travelling, thereby heightening their travel experience onboard. We are also looking at making this a permanent product on our ancillary product portfolio."
Before the lead-up to the flight, passengers are notified of the availability of this facility via email. Passengers can select their desired blocked seats directly from the seat map on www.srilankan.com, based on load factor and available inventory. The option to block seats on SriLankan Airlines flights is available between 48 to 04 hours before departure.
Neighbor Free Seats provide every travel party type from solo travelers, couples, and families with their ideal journey. As couples who travel have the entire row to themselves, parents travelling with infants have the extra assurance of more space while traveling during pandemic times. This platform enables social distancing across a variety of seat configurations, on both narrow and wide-body aircraft.
"The main objective of the project was to offer a more comfortable and premium experience to our Economy Class passengers onboard all of our flights while staying true to our vision of being the most customer centric airline in Asia. This is just one of the many upcoming new features we are working on to enhance the passenger journey. I would like to thank all the teams involved in bringing this project to fruition" stated, Conrad Reshantha Manager IT Projects and Systems Integrations of Sri Lankan Airlines.
SriLankan Airlines is an award-winning airline with a firm reputation as a global leader in service, comfort, safety, reliability, and punctuality. In this regard, the airline has invested in several preventive measures that are going above and beyond the minimum required and truly investing in the health and safety of passengers and staff. SriLankan Airlines has been awarded the Platinum status by APEX Health Safety powered by SimpliFlying for our efforts in ensuring the highest standards of cleanliness and sanitization. The airline continues to introduce innovative products and services that facilitate travel during the pandemic.
Passengers can visit www.srilankan.com to obtain more information about this facility.