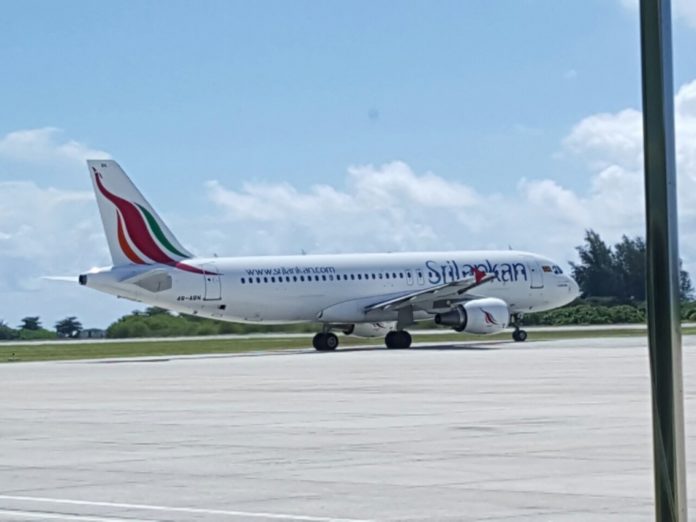 SriLankan starts direct flights to Gan after months of negotiations and planning.
A function was held at the airport to celebrate the event and was attended by officials from SriLankan and officials and senior officials from nearby resorts.
The first flight- UL 119  landed at the Gan International early morning 8:30am and the return flight UL 120 took off from Gan at 9:30. The return flight was packed with 120 passengers in the economy class and 16 business class seats.