This year's World Spa Awards – the global initiative to recognise, reward and celebrate excellence in the spa and wellness sector,  is heading to the Maldives as St. Regis Maldives Vommuli Resort prepares to host the leading figures of the spa industry at the 2018 Gala Ceremony on the 26th of October.
The fourth annual gala ceremony will recognize the Best Hotel Spa, Best Spa Design and Best Spa Destination amongst other notable recognitions. 
Managing Director of the World Spa Awards, Rebecca Cohen stated, ""It is with great anticipation and honour that World Spa Awards will host its fourth annual gala ceremony in the Maldives." 
""And I can think of no finer host than the most exclusive address in the paradise nation – the St. Regis Maldives Vommuli Resort, which is a true sanctuary for mind, body and soul", exclaimed Rebecca. 
St. Regis is home to the largest overwater spa in the Maldives – the unique Iridium Spa, with 20,000 square foot, making it the perfect venue to celebrate the event. 
Alexander Blair, General Manager, the St. Regis Maldives Vommuli Resort, said: "We are thrilled to be hosting the fourth annual World Spa Awards here at the St. Regis Maldives Vommuli Resort. It is an honour to hold such a prestigious Gala Ceremony in our beautiful surroundings."
"Our resort is home to the unique lobster-shaped Iridium Spa, which is the largest overwater spa in the Maldives – so the St. Regis Maldives lends itself perfectly as a venue to celebrate the brilliance of the global spa industry. We look forward to welcoming hospitality leaders from around the world to help recognise great success."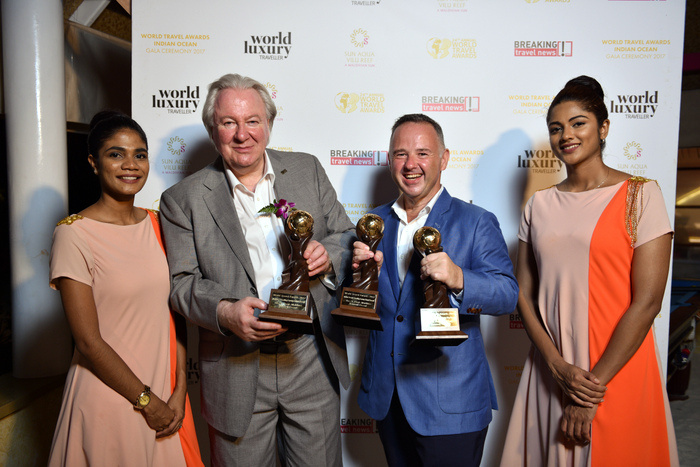 Attendees at the World Spa Awards can participate in an exclusive spa and wellness itinerary, including the Mindful Touch St. Regis Experience by Natura Bissé – a ground-breaking beauty protocol combines a facial skincare ritual with mindfulness and virtual reality to relax your body and awaken your senses.
The world-renowned Bastien Gonzalez is running a pop-up studio, giving attendees a complimentary opportunity to experience world-class Mani and Pedi treatments from leading experts in their field.
The Aroma Bar by Aromatherapy Associates will let attendees to discover the power of aromatherapy to enhance wellbeing.
Meet an aromatherapy expert who will help you understand more about aromatherapy and how it helps improve wellbeing through interactive experience.
For more information about the 2018 World Spa Awards, visit the official website or find a full list of finalists here.