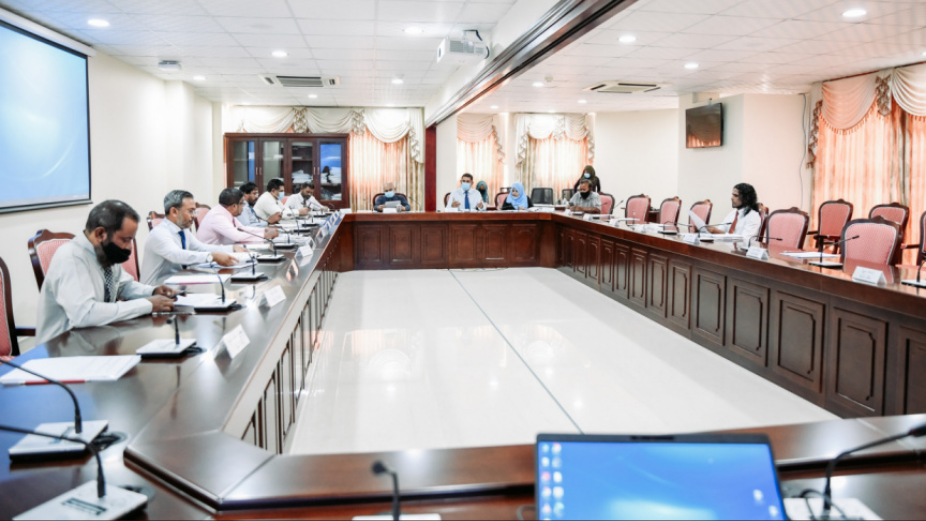 The 2021 State Budget proposed by the Ministry of Finance has now been passed by the Parliament's Budget Committee, with an addition of MVR 134 million. The budget, which was initially set by the Finance Ministry at MVR 34.78 billion, was passed by the Committee at a figure of MVR 34.9 billion.
The Budget Committee made various changes pertaining to the budget's revenue, including an increase in grant aid which now stands at MVR 21.1 billion. The Ministry of Finance had estimated only MVR 17.8 billion in the form of grant aid for next year.
Although the Ministry had expected a government expenditure of MVR 33.3 million, the budget passed by the Committee set the expenditure figure at MVR 33.4 million.
The Budget Committee also made changes to the additional revenue-generating components proposed by the Ministry.
Additions made to revenue-generating components by the Committee:
Tourism GST: MVR 598 million
Green Tax: MVR 253 million
Airport Service Charge: MVR 218 million
Airport Development Charge: MVR 219 million
Sale of Land and Plot Moving Fees: MVR 700 million
Other Rent and Income from Physical Assets: MVR 1.34 billion