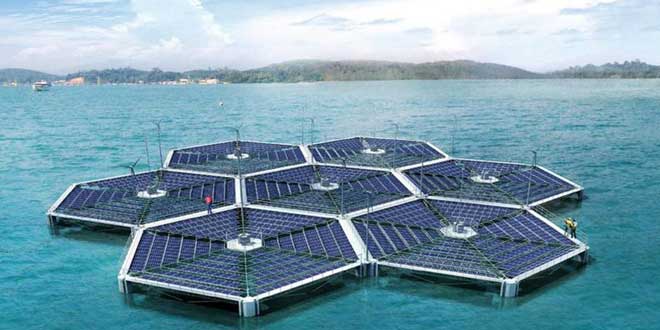 Considering that the Maldives receives an abundance of sunshine year-round, the country's vision to boost the installation of solar power should come as no surprise. According to the Maldives Meteorological Service, the country's central region (where Malé is located) experiences an average of 2,784 hours of sunshine each year – or approximately two-thirds of the country's total daylight hours. Today, led by the government-run State Electric Company (STELCO), the mission to shift to clean energy continues.
What are STELCO's renewable energy ambitions?
We are very keen to continue expanding into solar power production. After we secure a joint-venture partner, STELCO would like to develop a 50MW floating solar power station. This powerplant would not only help reduce our petroleum imports (currently 20 per cent of our energy mix), but also help improve energy security of the capital, which reached a peak demand of 50MW in 2015, approaching its installed capacity of 61MW.
How will STELCO support the Hulumalé project?
We plan to have a 50MW power station running in Hulhumalé with the first phase operating by 2018. Eventually, the station would also run connections to the international airport, further supporting the projected demand coming from greater tourist arrivals.
How does the Maldives' plan to create a unified power grid?
One of the ways to establish this national grid is through the Maldives Submarine Cable Interconnection (MSCI) Project, but funding the submarine cables would be very expensive.
Are there any completed projects to emulate?
The Gasfinolhu Island Resort runs entirely on clean energy generated from 6,000 square metres of solar panels, which generate 1.6MW daily. The project was privately completed with an estimated price tag of $6 million, but stands as the best working model of the Maldives' solar power potential.
Isn't this type of private grid common?
Yes. In fact, right now many resorts have existing electricity systems for exclusive use, yet there are limitations. Our goal is to create a distribution system that reaches everyone in our designated islands.
Source:Khaleej Times