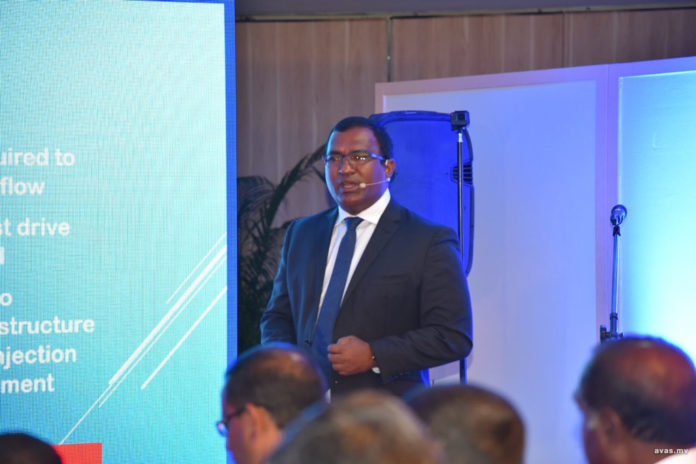 STELCO has made a profit of 52.8 million Rufiyaa by the end of last year.
The company which has been providing electricity for Male' city and several other islands has released their annual financial reports. The reports reflect that STELCO has made a revenue of 1.6 billion rufiyaa while the total costs were 1.3 billion rufiyaa. Hence, the company has made a profit of 304 million rufiyaa.
The annual reports of the company were released at the Annual General Meeting held on 30th September 2018. The chairman of the company, Mr Ahmed Aiman and Minister of Energy, Mr Thoarig as well as the CEO, Mr Ahmed Zuhoor have attended the meeting.
STELCO had spent 184 million rufiyaa during the year as operational costs while the operational costs of the previous year in 2016 were 175.8 million rufiyaa.
The profit before tax of the company was 59.7 million Rufiyaa and was liable to pay 6.8 million rufiyaa as tax for the year.
During the year 2016, STELCO suffered a loss of 72.6 million Rufiyaa.
However, in 2017, the company has generated huge profits whereby the profit per share has increased to 352.4 Rufiyaa. The government owns 100% shares of STELCO.