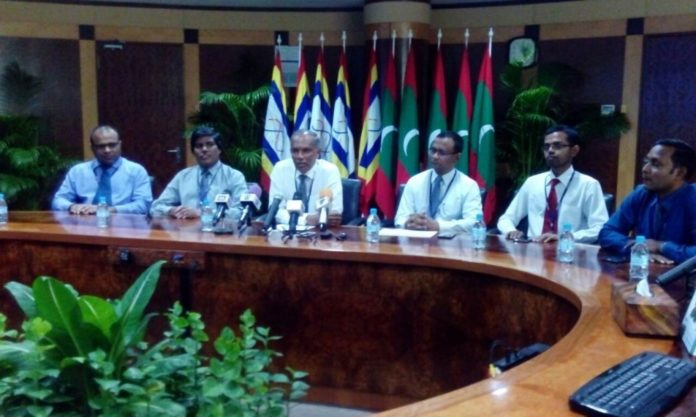 State Electric Company (Stelco) has removed the fuel surcharge which they charge for electricity. As per the statements by them, this change was brought due to the reduction of duty from fuel that the government takes. Earlier, Stelco charged MVR 0.35 per unit as fuel surcharge which was removed on 18th June.
Speaking at a press conference held at Stelco, the Deputy Managing Director of Stelco, Mohamed Latheef stated that with this new change, the total collection that they get from electricity bills will be reduced approximately by Mrf 8.54 Million.
According to Stelco, 73% of households use up to 600 units of electricity monthly where 10 to 15% will be reduced from their electricity bills with the elimination of fuel surcharge. Moreover, for people whose electricity usage reaches over 600 units will have a reduction of 7 to 9% from their electricity bills.
On the other hand, organizations that use less than 1000 units of electricity will have a reduction of 6 to 7% and a reduction of 6% on organizations that use over 1000 units of electricity.
According to Stelco, this change might not be visible on July months electricity bill; however, starting from August month it will be applied.