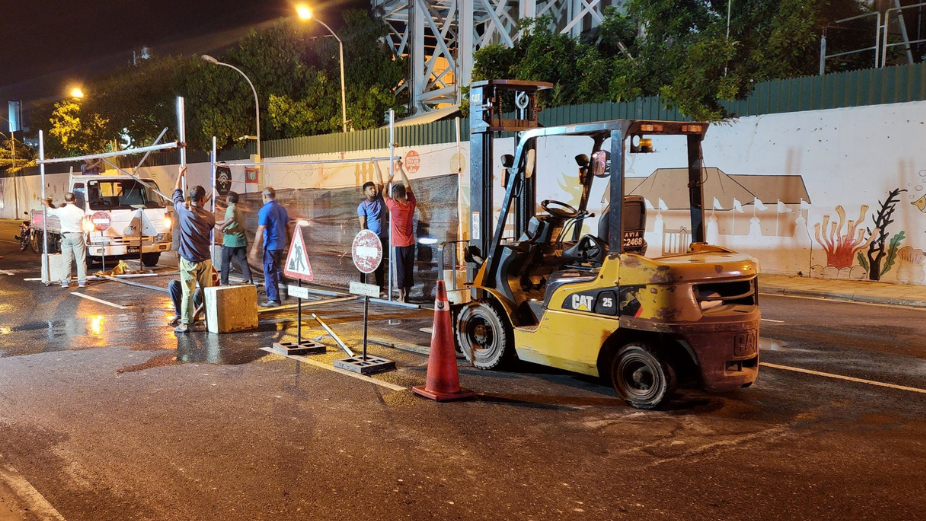 The pipe that burst and leaked seawater on the Male' City ring road is now being repaired by State Electric Company Limited (STELCO).
According to STELCO, the incident happened because one of the outflow pipes used to cool the company's generators was damaged. The city council's required approvals were delayed, according to STELCO, which caused delays in the company's ability to begin repair work.
A representative for STELCO stated Wednesday night that the business had started repairs with the requisite city council permissions. According to him, STELCO has until Thursday night to close the road for repairs.
To fix the pipe, they must cut through the asphalt. Additionally, the pipe will need to be removed so that it can be fixed. He said that Male's electricity services won't be impacted by the repair work.