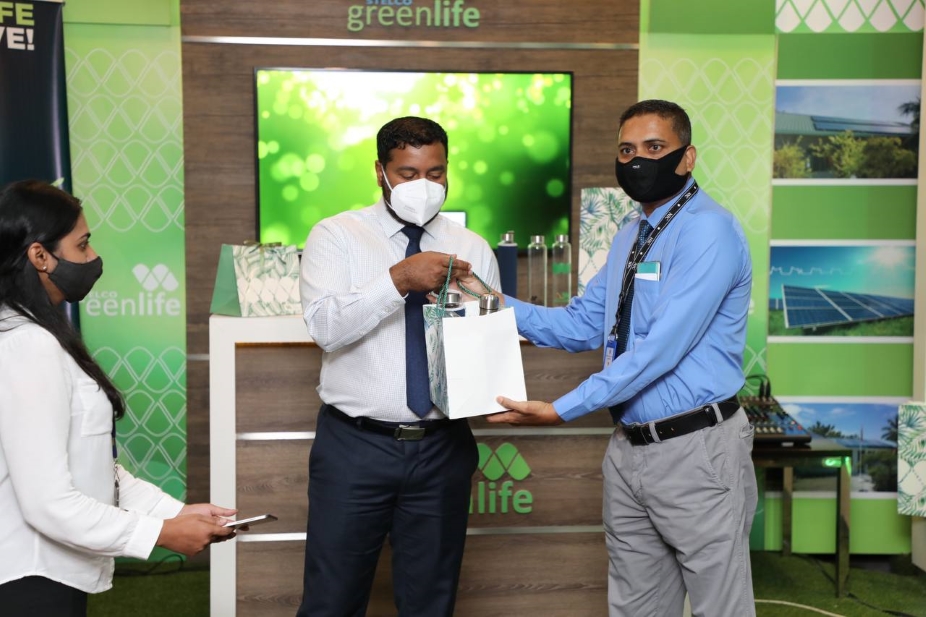 State Electric Company (STELCO) has launched an environment friendly practices program named "Fehi Dhiri'ulhun".
Under the "Fehi Dhiri'ulhun" Program, the company will stop the use of single-use plastics and decided to support paperless transactions within the operations of the organization.
This program was launched by the Gasim Abdul Kareem, the President of the National Integrity Commission and STELCO's Managing Director Hassan Mughni.
Under this initiative, the use of single-use plastics inside all the 35 power houses operated by the company will be banned. Furthermore, the company has gift each staff with a cloth bag and a reusable water bottle, to include their staffs in the green initiative. Water dispensers have been installed in various locations of the Head Office.
STELCO will also provide paper bags to customers who purchase goods from the company. Currently, the company is heading towards to a paperless transactions, which would reduce paper use by approximately 52% by the end of this year.