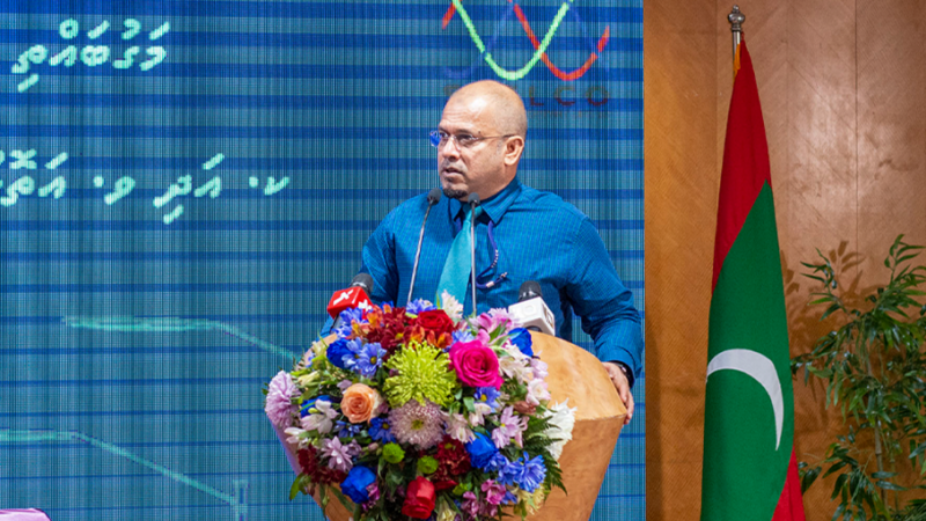 State Electric Company Limited (STELCO) has been contracted to repair and maintain streetlights in 12 additional islands in Kaafu and Vaavu atoll as part of its corporate social responsibility (CSR) program.
At a ceremony held at STELCO head office yesterday, the island councils of Kaafu and Vaavu atolls had signed the agreement with STELCO. As such, STELCO will be maintaining the streetlights in K. Maafushi, K. Himmafushi, K. Gaafaru, K. Dhiffushi, K. Thulusdhoo, K. Gulhi, K. Guraidhoo, V. Fulidhoo, V. Thinadhoo, V. Felidhoo, V. Keyodhoo, and V. Rakeedhoo.
Speaking at the ceremony, Managing Director of STELCO Ahmed Shareef stated that the company has already conducted an audit on the maintenance and repair of the streetlights and is working to procure the necessary equipment. According to him, this initiative will reduce the financial burden on the local councils. Additionally, Shareef also said that the company is the pioneer in the industry and that no other company can compete with the services they provide.