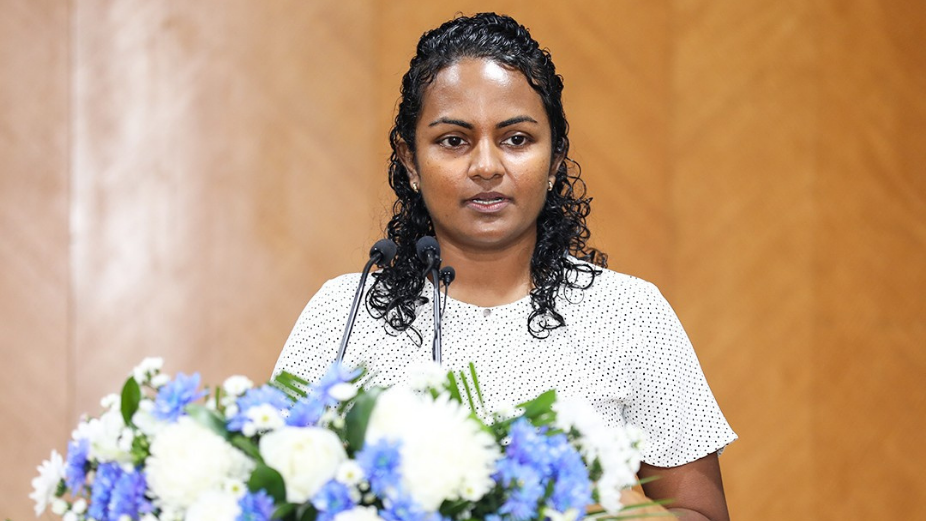 Minister of Environment, Climate Change and Technology H.E Aminath Shauna states that State Electric Company (STELCO)'s support is crucial to achieving net zero emission goal by 2030 – one of the Maldivian government's top target.
During the inauguration of STELCO's Powerhouse Managers Program 2022 on Sunday, Minister Shauna further stated that as Maldives develops at a rapid pace, STELCO must become a company that generates renewable energy as the company possesses the capability, talent and technical expertise to become a provider of renewable energy.
Minister Shauna also emphasized that the government was prepared to make the necessary investments to achieve the net zero target as well as establish the infrastructure necessary to achieve this target. She said that with the rising Russia-Ukraine conflict and government currently spending approximately USD 400 million per annum to import fuel, any additional increase in spending on fuel will have to be sourced from money for other development projects.
However, she noted that the price of solar energy is dropping each day and Maldives is a country that can generate renewable solar energy with the help of approximately12 hours of sunlight each day. While acknowledging the challenges in converting to renewable energy, Minister Shauna stressed the need to make the change and that the people can join the government's efforts to achieve the zero net target by installing solar panels in their homes.