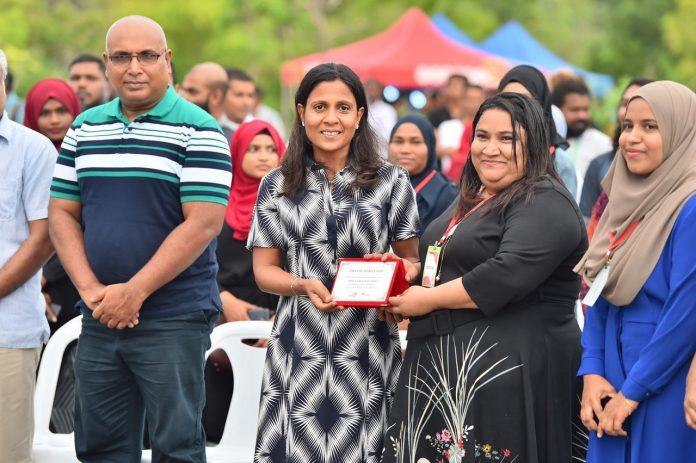 First Lady Fazna Ahmed has officially opened STEM FEST 2019, organized by Women in Tech Maldives.
The two-day festival was formally inaugurated at a function held yesterday at Hulhumalé Central Park.
It is the first-of-its-kind Science, Technology, Engineering and Mathematics (STEM) Festival held in the Maldives. Held from 8-9 November at the Central Park, the festival showcases a variety of STEM activities and events. 
STEM FEST 2019 is a platform for young people working in the field to showcase their talents, vendors to showcase STEM-related products and services, create awareness in the community regarding the products and opportunities available in the area, and encourage and inspire young girls to join the field of science and technology.
Women in Tech Maldives is a non-profit organization working to inspire, empower and celebrate women in the fields of science and technology.
After officially inaugurating the festival, the First Lady visited the stalls and inquired about the products and services exhibited at the festival.