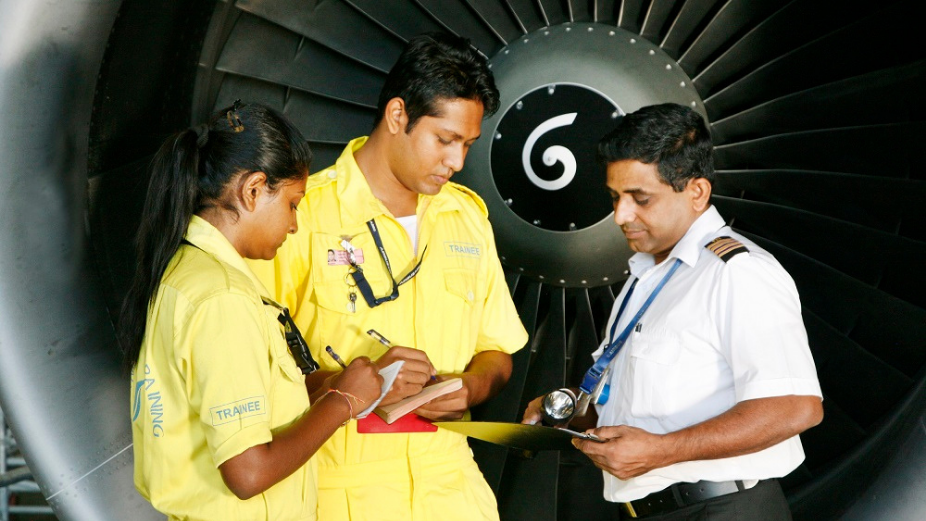 SriLankan Aviation College (SLAC) is an institution committed to delivering a career–focused, innovative and Comprehensive portfolio of aviation training courses, which prepare students for professional and personal success. Having trained SriLankan staff for over three decades, SriLankan Aviation College understands the global standards and the unique individualism of different airlines; thus, the unparalleled experience has enabled it to introduce customized training solutions for international airlines and individuals.
SriLankan Aviation College is positioned to become the hub of high-quality professional aviation training in Sri Lanka and the region. We offer a comprehensive range of structured training programmes and courses for all aviation personnel in the industry.
With over 34 years of experience in aviation training to international standards, SLAC aims to provide top graded training by working closely with airlines, identifying key areas of development and providing students with invaluable hands-on experience.
It is specialized in providing comprehensive international standard aviation training under one brand. The current training arms of SLAC include the International Aviation Academy (IAA) and SriLankan Technical Training (STT). The college has the unique distinction of being certified by the following local and International Organizations.
International Civil Aviation Organization (ICAO
Maldives Civil Aviation Authority (MCAA)
Pakistan Civil Aviation Authority (PCAA)
Aviation Maintenance Training Committee (EAMTC)
SriLanka
IAA is an approved International Air Transport Association (IATA) Authorized Training Centre (ATC) and an IATA Virtual training partner. SLAC obtained the Top performing Training center award for 4 consecutive years 2020 being the last.
STT recently obtained approval from EASA for Distance Synchronous Learning (DML) to facilitate distance learning.
Currently, STT houses 138 Maldivian students who are following the EASA part 66 Basic course in aircraft maintenance (CAT B1.1 & CAT B2) which is approved by the Maldives Civil Aviation Authority (MCAA), Pakistan (PCAA) and Sri Lanka (CAASL).
Maldivian students can make the most of this training as students have the benefit of obtaining an Aircraft Maintenance License issued by the Maldives Civil Aviation Authority (MCAA/AML) as SLAC carries the approval of the MCAA. Simultaneously students are eligible to apply and receive an Aircraft Maintenance License from any EU country they prefer.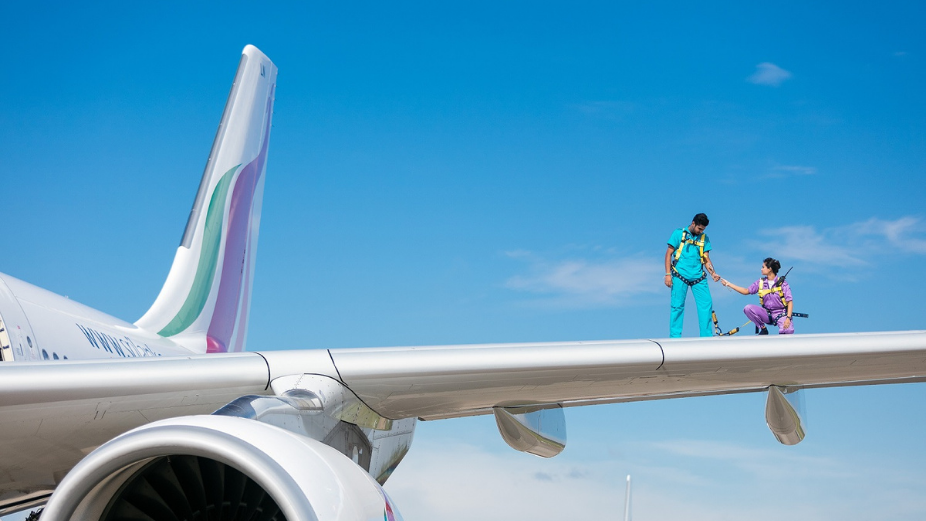 Demand for unique technical jobs in the aviation industry
As stated in the pilot and technician Outlook 2020-2039, the aviation industry is significantly affected by COVID19 pandemic. Regardless, industry experts are already taking actions to mitigate the current crisis whilst remaining confident in the long-term strength of the aviation industry. Taking this into consideration it is important that airlines focus on the recovery of the industry by preparing themselves with qualified technicians, pilots, cabin crew required to face the high demands of the industry. As the aviation industry returns to 2019 level, new qualified personnel will continue to be needed to support fleet growth. For example, 2020 Boeing Pilot and Technician Outlook projects that there will be an impending requirement for qualified personnel in aviation in the Asia Pacific Region with a total of 837,000 of which 253,000 are technicians.
All above considered, as a stepping stone to becoming an Aircraft Maintenance engineer, students can complete the Basic Aircraft Maintenance Category B1.1 and Basic Aircraft Maintenance Category B2 which consists of EASA Part 66 exams. Furthermore, students have the facility of obtaining practical training on airbus aircrafts. In addition, SLAC facilitates other Engineering Maintenance related training programs.
Upcoming SLAC courses
Aircraft Maintenance Category B1.1 &B2 Courses
IATA Travel and Tourism – Foundation Diploma
Corporate Training – Business Plus (for working individuals)
Finishing school Plus (career guidance program for School leavers/undergraduates)
Certificate in Aviation Fundamentals
IATA Revenue management in time of crisis
IATA Passenger fares & ticketing –Basic
IATA Quality management for airlines
IATA Social Media strategy for the Travel Industry
For more information, visit their website. You can also contact them via email training@srilankan.com, or via their phone number +94710212567.