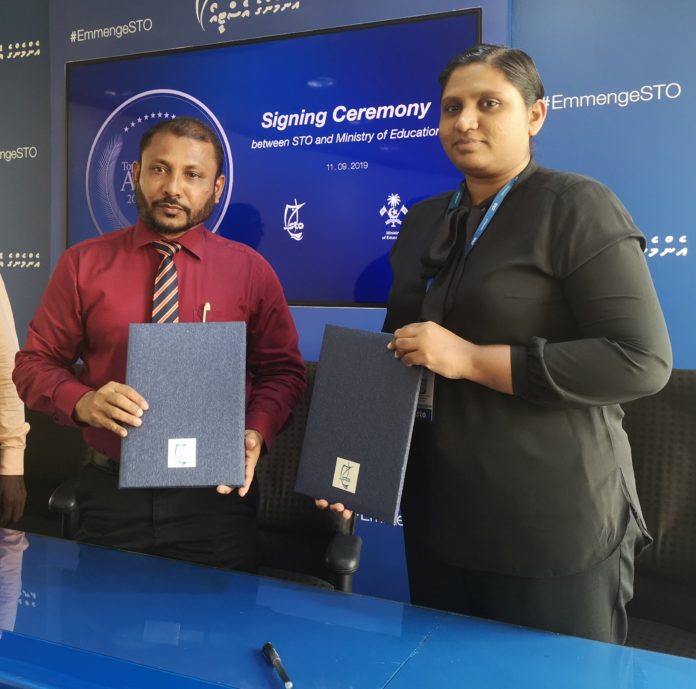 An agreement was signed between the State Trading Organisation (STO) and the Ministry of Education regarding sponsor of Top Achievers Award on Wednesday. According to the agreement, STO will be the sponsor for the next five years.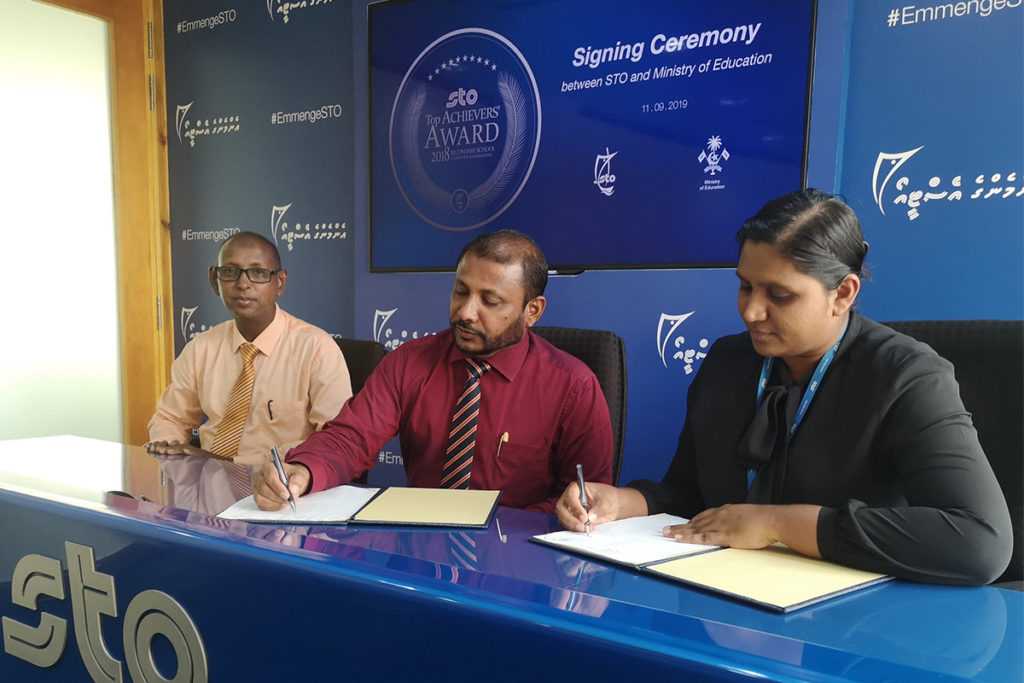 The signing ceremony was held at the STO head office, in which the Minister of State for Education Ahmed Riyaz and the STO company Secretary Aishath Shaffaana Rasheed signed.
STO has been sponsoring the Top Achievers for the last five years. This will be the 10th year for STO for sponsoring the Top Achievers Award.