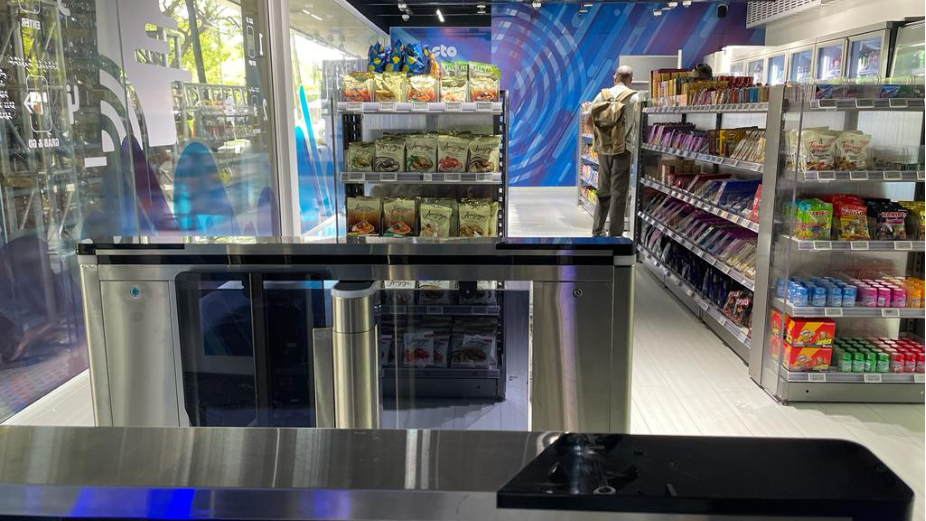 The State Trading Organisation (STO) has opened the doors to its 'STO Smart Store', located in Hulhumale' Phase 1, operating without traditional cashiers or sales personnel, and has become the first of its kind in the Maldives.
Customers will conduct business using the exclusive 'STO Smart Store' mobile application, available for free download on both Android and Apple Play Stores.
To get started, shoppers are required to register their bank card on the app, post which they can gain access to the store by scanning a QR code generated by the app. This hassle-free process allows customers to select their preferred products and exit the store without any wait at a cashier counter.
STO has equipped the Smart Store with state-of-the-art AI technology to maintain operations and safety. High-tech AI cameras have been strategically installed across the store to monitor the stock and customer interactions. This ensures a safe and well-regulated shopping environment, despite the absence of traditional staff members.
This model offers customers significant time-saving benefits by eliminating the need for traditional checkouts.
By opening the STO Smart Store, STO has made a huge stride in transforming the retail experience, making shopping quicker, more convenient, and more efficient for customers in the Maldives.