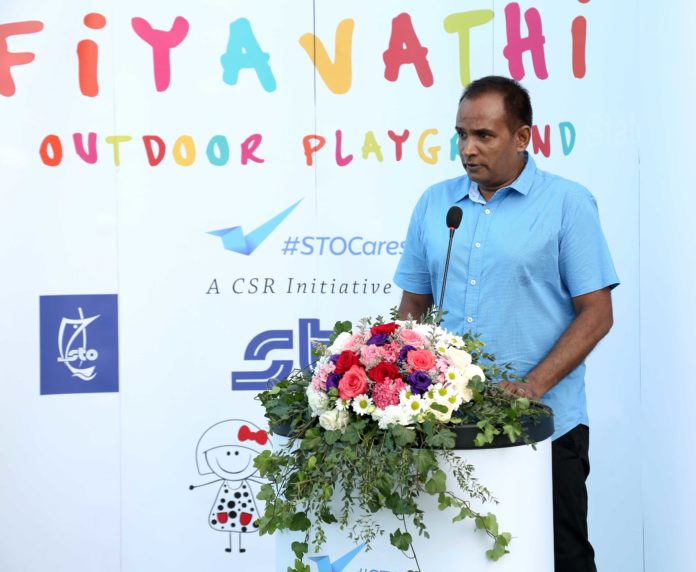 State Trading Organization has officially opened the outdoor playground donated to 'Fiyavathi' orphanage in Hulhumale' under STO's CSR program.
The playground was officially opened by Minister of Gender and Family Ms. Aminath Zenysha Shahid Zaki, and Managing Director of STO Mr. Ahmed Shaheer. Speaking at the opening ceremony, Mr. Shaheer stated that aiding orphans and children with special needs is of special focus to STO and that the company will continue to concentrate serious CSR efforts on them.
The Minister also spoke at the ceremony, stressing the importance of equal opportunities for education and wellbeing for all children of all ages and from all aspects of society.