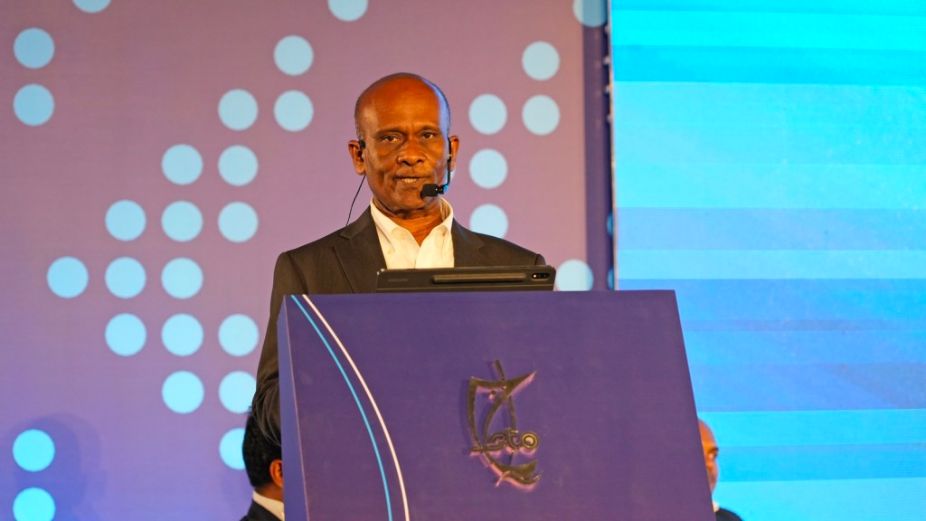 In a significant development for State Trading Organisation (STO), the company has been granted permission to commence international bunkering services, announced STO's Managing Director, Abdulla Saeed, during the organization's Annual General Meeting. This strategic move aims to expand STO's operations and increase its revenue streams.
STO is currently in the process of establishing an oil storage facility in Ihavandipolhu, which will facilitate international bunkering services. The company's Managing Director, Abdulla Saeed, highlighted that preparations are already underway to commence the bunkering service, with the assistance of a foreign consultant.
"We are in the process of starting international bunkering," stated Saeed. "The regulatory work for international bunkering is nearly complete." Saeed further confirmed that STO has received the necessary authorization to carry out international bunkering, and both STO Singapore and MNOC (Maldives National Oil Company) will be reactivated to facilitate international fueling operations, encompassing both physical and paper trading.
Additionally, STO is contemplating the establishment of an overseas oil storage facility to complement its bunkering service. Saeed revealed that the storage facility is being constructed in the United Arab Emirates (UAE), indicating the company's ambition to expand its reach and presence in the global market.
The decision to venture into international bunkering and expand STO's business portfolio comes as part of the company's ongoing efforts to diversify and augment its revenues. The previous year proved to be a successful one for STO, with notable financial growth.
According to data shared at the Annual General Meeting, STO witnessed a remarkable surge in total revenue in 2022. The company recorded a staggering MVR 18.2 billion, representing a substantial 79% increase compared to the previous year's total revenue of MVR 10.2 billion in 2021. This financial achievement underscores STO's commitment to progress and its ability to adapt to changing market dynamics.