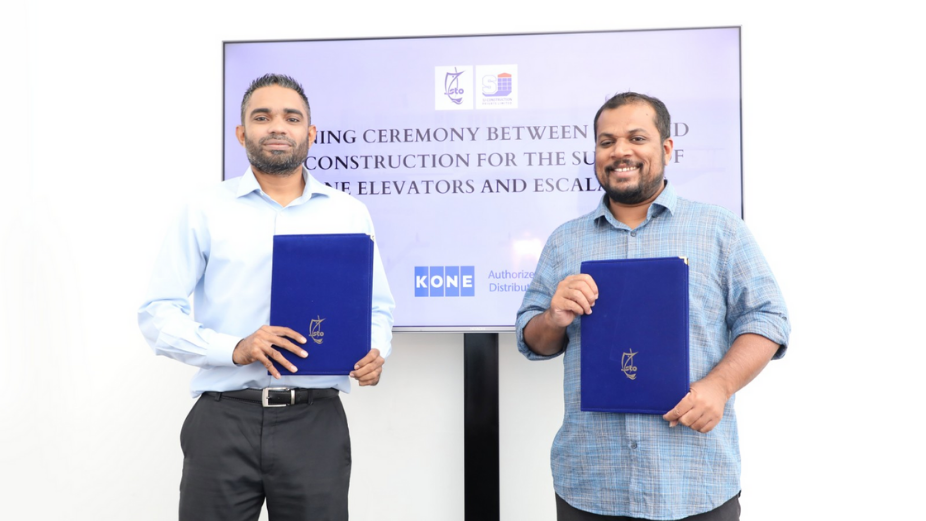 State Trading Organization (STO) has introduced KONE escalators in Maldives.
According to STO, the KONE TravelMaster™ 110 is going to be installed at SJ Mall in Hulhumale'. The company signed an agreement earlier today with SJ Construction Pvt Ltd to supply and install 2 escalators.
The agreement was signed on behalf of STO by the General Manager of Energy and Construction Solutions, Mohamed Eeman. It was signed on behalf of SJ Construction by the company's director Shihad Ibrahim.
The renowned KONE escalator is a safe and environmentally friendly Finnish product. Products by KONE, which was recognized as a world-leading company by Forbes in the year 2020, have earned the trust of engineers and contractors alike in the Maldives.
Furthermore, not only do KONE escalators align with ISO 14001 safety standards, but they also guarantee passenger protection with fall-prevention barriers and extended balustrades.