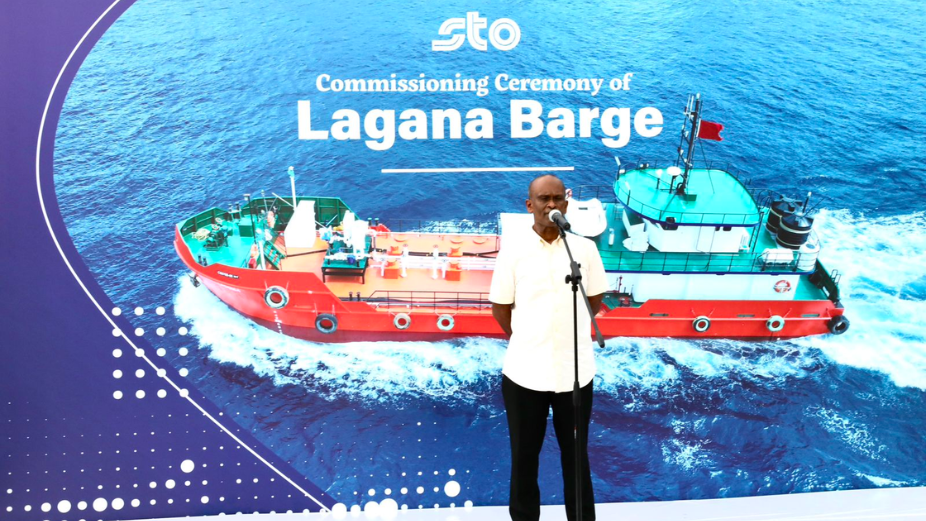 State Trading Organization (STO) has introduced a special barge named 'Lagana Barge' for the safe transportation of Jet A-1 fuel to Maafaru airport.
This marks the first time that a barge specifically designed for carrying jet fuel has been commissioned in the country. The barge was launched by STO in collaboration with Island Aviation Services and Hansa Consulting Projects, and will have 200 cubic metres of space and state-of-the-art measurement equipment.
The new barge is intended to address issues related to the safe transportation of aviation fuel to the atolls, and has been designed to meet aviation fuel quality criteria. It is equipped with industry-standard filters for aviation, in accordance with relevant quality assurance codes. The ship's crew has been provided with field training in aviation fuel handling, as well as relevant operations manuals and documents.
STO has also introduced a quality assurance system that can trace the Jet A-1 oil refinery to the flight on the lines of industry-best practices. To this end, oil samples will be collected at each transfer point and tested at a laboratory set up by the STO in the city. This is also the first time that such a system has been introduced in the Maldives.
The new barge is expected to have a positive impact on the aviation industry in the Maldives. With this development, the country has taken a major step towards ensuring the safe transportation of aviation fuel to its airports, which is crucial for the smooth operation of its aviation industry.