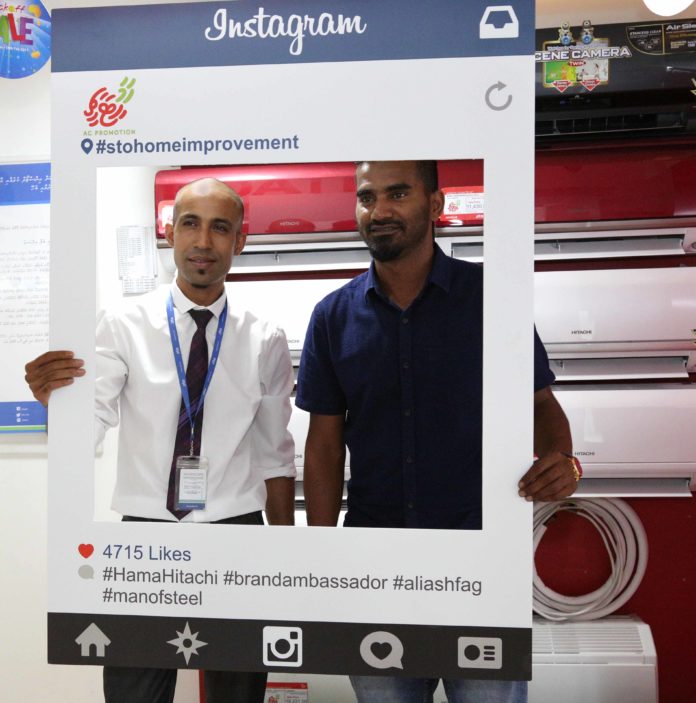 STO Home Improvement has launched a promotion for their successful Hitachi brand air conditioners titled 'Hama Hitachi', with lowered prices and the chance to win two tickets to Dubai every month.
The promotion was inaugurated by new Brand Ambassador for Hitachi and renowned football star, Mr. Ali Ashfaq (Dhagandey). Several other events are planned to take place during the promotion, including the 'Dhagandey Challenge'; a social media video campaign, and a number of CSR events. All air conditioners purchased during the promotion will come at a discounted price and will enjoy the usual 18 months' full replacement and 5-year compressor warranty plan.
The promotion will be effect beginning from today at STO Home Improvement, and next week from all regional outlets of STO, and will continue for 6 months. STO Home Improvement is the authorized distributor of Hitachi products in the Maldives.