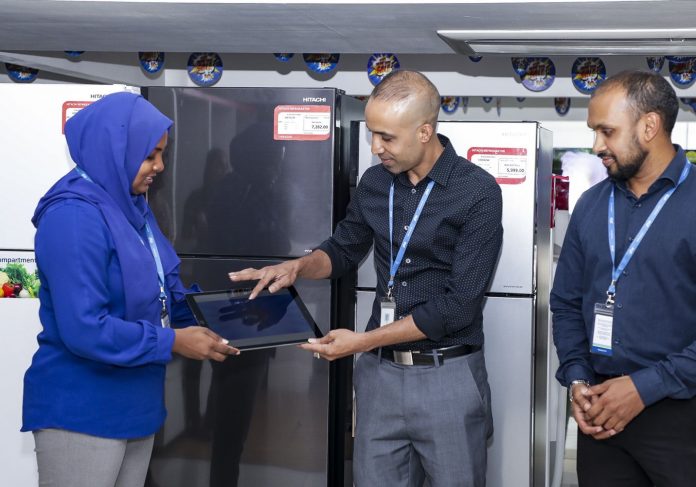 State Trading Organization (STO) has launched its annual end of the year sale with big prizes.
The sale was officially inaugurated yesterday by the General Manager of the Risk Department of STO, Mohamed Murad and will be carried out on their stores nation-wide.
The top prize for this year is a trip to Chennai, India with stay for two people. The second place prize is a return ticket to Fuvahmulah City, with stay while the third place prize is an iPhone 11. Further to this, STO Year End Sale offers discounts up to 50 percent.