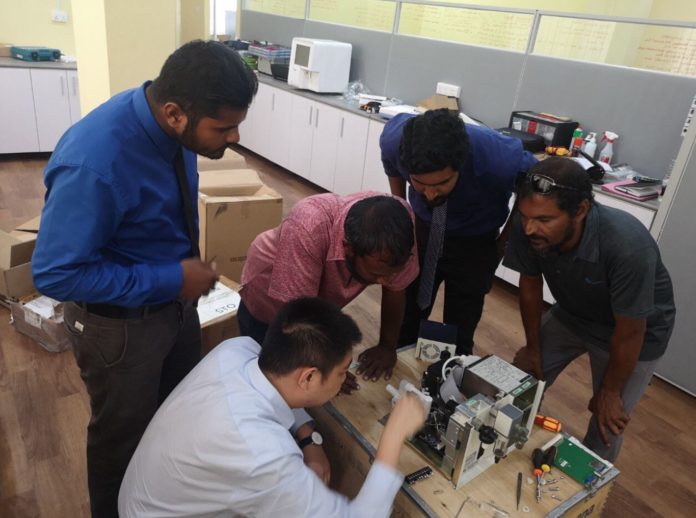 STO biomedical team has facilitated a training program for biomedical engineers from the Ministry of Health and technicians from health institutes on August 4th.
This training intends to improve the service provided for patients in hospitals and other health facilities.
The session mainly focused on basic technical training on maintenance and service of ventilators, Anesthesia machines, and patient monitoring devices.
STO Medical Services is the largest pharmacy chain in Maldives & official supplier for the Government hospitals. Products catered by the company include pharmaceuticals, consumables, hospital equipment and Biomedical Service.