Ramazaan Baazaar promotion, which is a promotion specific for the month of Ramazan has begun in STO Supermart on 8th April 2019. The promotion will run from April 8th to June 10th 2019 with various special prizes.
For every purchase made from STO Supermart that which values over MVR 500 from, customers will receive a coupon which will be drawn in a lucky draw to choose the winner. The winner of the first place will receive a Filano motorcycle from Litus with the second and third place winners too receiving priceless gifts. In addition, a weekly winner will be chosen through social media and they too will be awarded with prizes.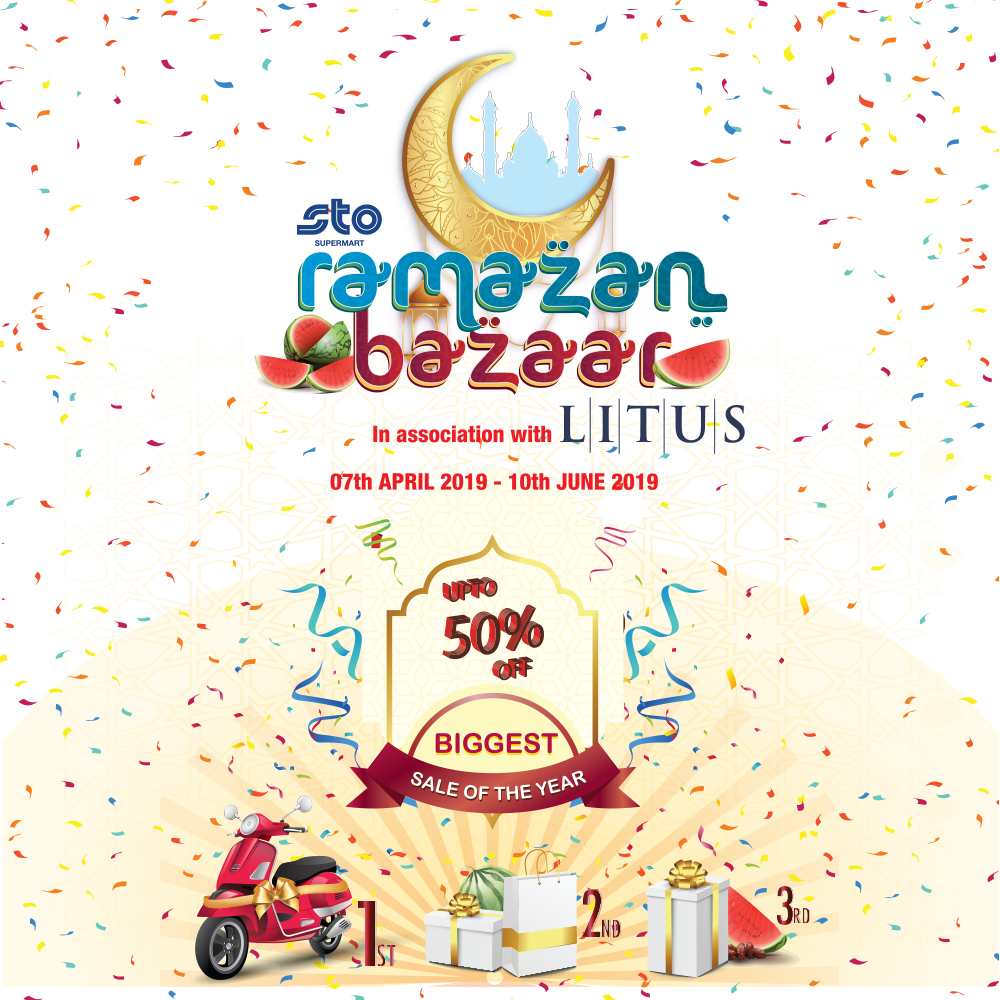 In this promotion, customers will be able to get necessary foodstuff, various plastic and glass plates and glasses and kitchen appliances with a discount of 50%.