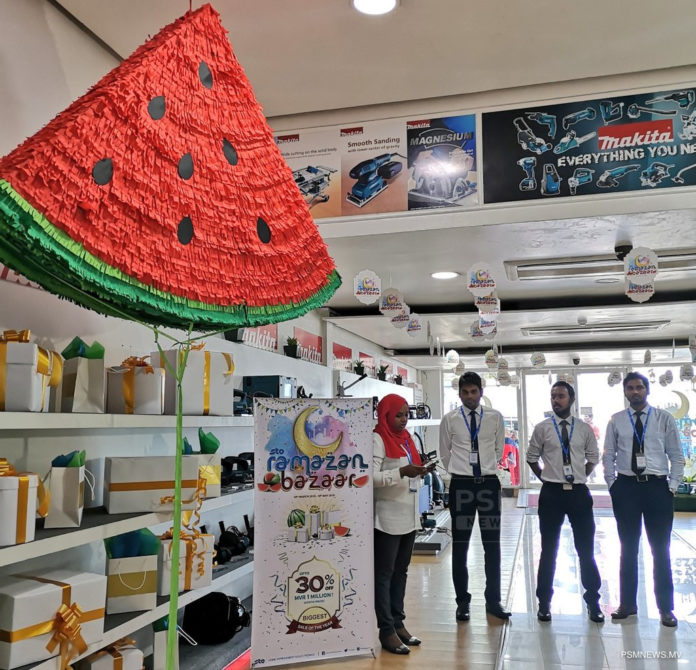 STO's Annual Ramazan Bazaar has started with MVR 1 million worth of gifts. The promotion is from March 10th to 16th May 2019, stated Managing Director of STO, Mr. Hussein Amru.
The promotions for Ramazan is held annually by STO making 2019 inclusive of special promotions and discounts. Futher, all stores of STO home improvement would provide special rates for Ramazan 2019.
For every customer, with a purchase of higher than MVR 500 would recieve a coupon till the end of the promotion. After concluding the promotion, a lucky winner of 1st place would receive a price worth MVR 80,000. Followed by a price for 2nd place winner with MVR 40,000 and 3rd price with an MVR 20,000 worth gift prizes. Additional promotions include a 30% discount from STO products as well as free delivery for Hitachi brand machinery such as refrigerators from STO home improvements along with free installment of any Hitachi Air Conditioner, announced STO.
STO Ramazan Bazaar is an annual promotion dedicated for locals to purchase items in an affordable price.