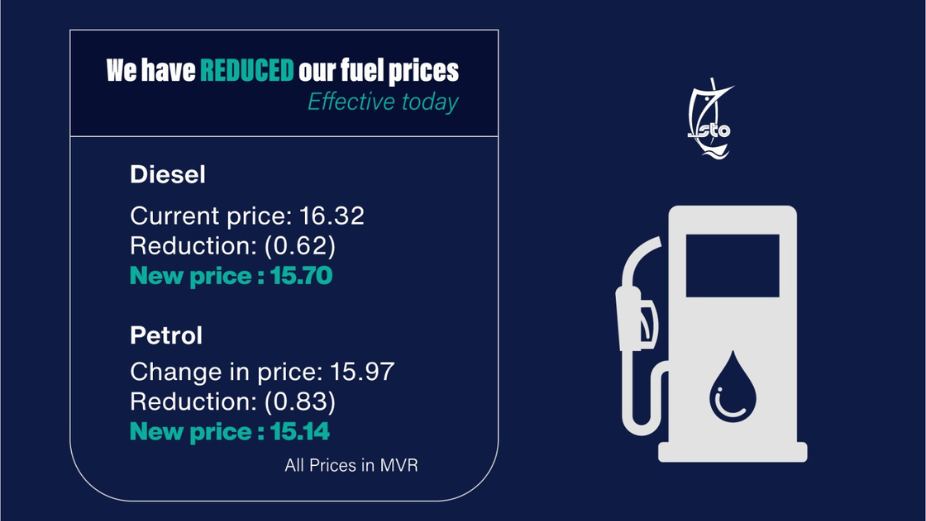 In response to the recent decline in global oil prices, the State Trading Organisation (STO) has announced a reduction in the selling price of oil. Effective 1st May 2023, Fuel Supply Maldives stations will offer petrol at MVR 15.14 per litre and diesel at MVR 15.70 per litre.
This move is a reflection of STO's commitment to providing sustainable services to its customers while keeping in mind the fluctuations in the global oil market. The organization is constantly monitoring the oil prices and will make necessary adjustments in the future to ensure that the customers receive the best possible price for their fuel.
STO assures its customers that it will continue to maintain the highest level of quality in its products and services. With the reduction in oil prices, this move will benefit the general public, especially during these challenging times.