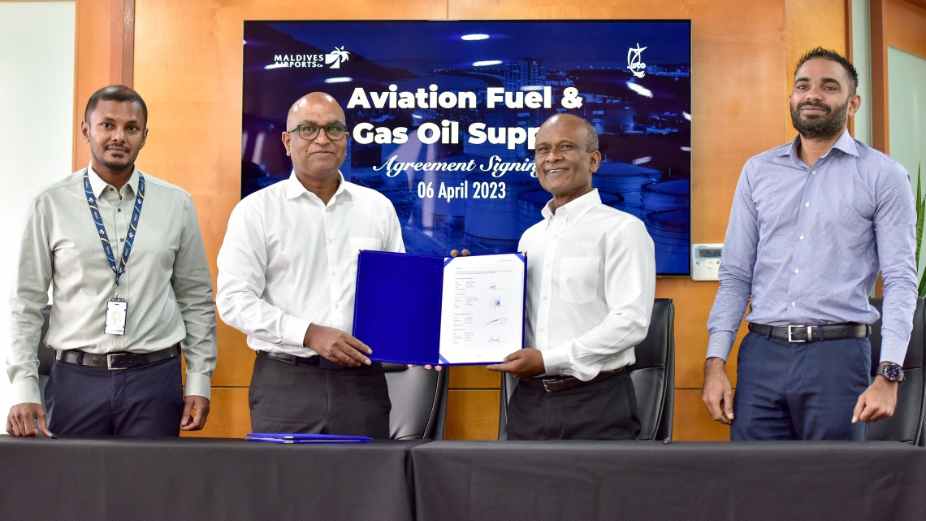 The agreement between State Trading Organization (STO) and Maldives Airports Company Limited (MACL) for the supply of oil has been renewed, with STO set to supply 1.5 million barrels of jet fuel and 88,000 barrels of diesel to MACL within a year. The agreement was signed by STO's new Managing Director, Abdullah Saeed, and MACL Managing Director, Mahjub Shujau, at a ceremony held at the company's head office.
Following changes in oil prices in the market, STO has adjusted its selling rates for oil to MACL, which will now be sold at a higher rate than the previous rate. However, the exact price increase has not been disclosed by either company.
Abdullah Saeed, who took over as STO's Managing Director on Tuesday, explained that the price adjustment was necessary due to the rising oil prices in the world market since last year, caused by the Russian-Ukrainian war. He further noted that purchasing fuel from STO ensures that MACL is always able to supply fuel in line with the capacity of the fuel storage, as opposed to facing difficulties in getting it at the required frequency.
MACL's Managing Director, Mahjub Shujau, expressed confidence in STO's ability to supply oil at a good rate despite the changes. Since 2018, MACL has been sourcing jet fuel and diesel through STO, with the exception of when GMR operated the Velana International Airport.
Featured Cover Image: Nishan Ali, Mihaaru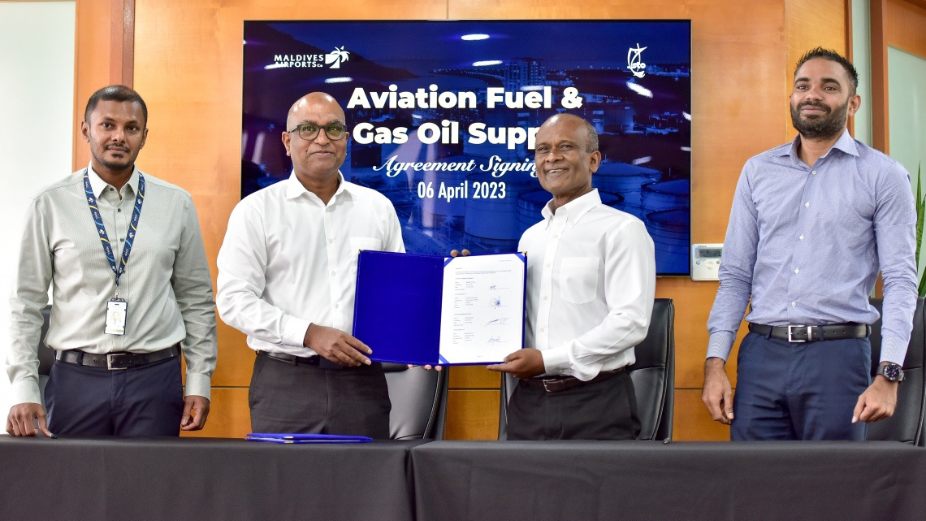 އ