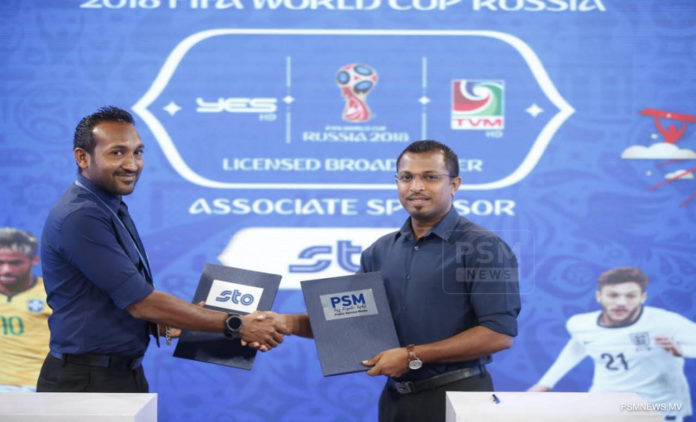 State Trading Organisation (STO) has signed as a partner of PSM FIFA World Cup coverage.
At a ceremony held at Public Service Media (PSM), the partnership agreement was signed by Director, E-Commerce and Marketing of PSM Ibrahim Nasreen and Senior General Manager of STO Ahmed Shifan.
Mr. Ibrahim Nasreen assured the partnership with STO will further enrich PSM FIFA World Cup coverage. PSM is working to continue the coverage with the full participation of the public, expressed Ibrahim Nasreen, stating that the addition of STO as a partner would assist to achieve the objectives of PSM.
Meanwhile, Senior General Manager Shifan assured STO will support PSM to make the coverage more public friendly and successful.
PSM revealed opportunity to join PSM FIFA World Cup coverage is still open for interested companies.